1. All roads lead home at Christmas.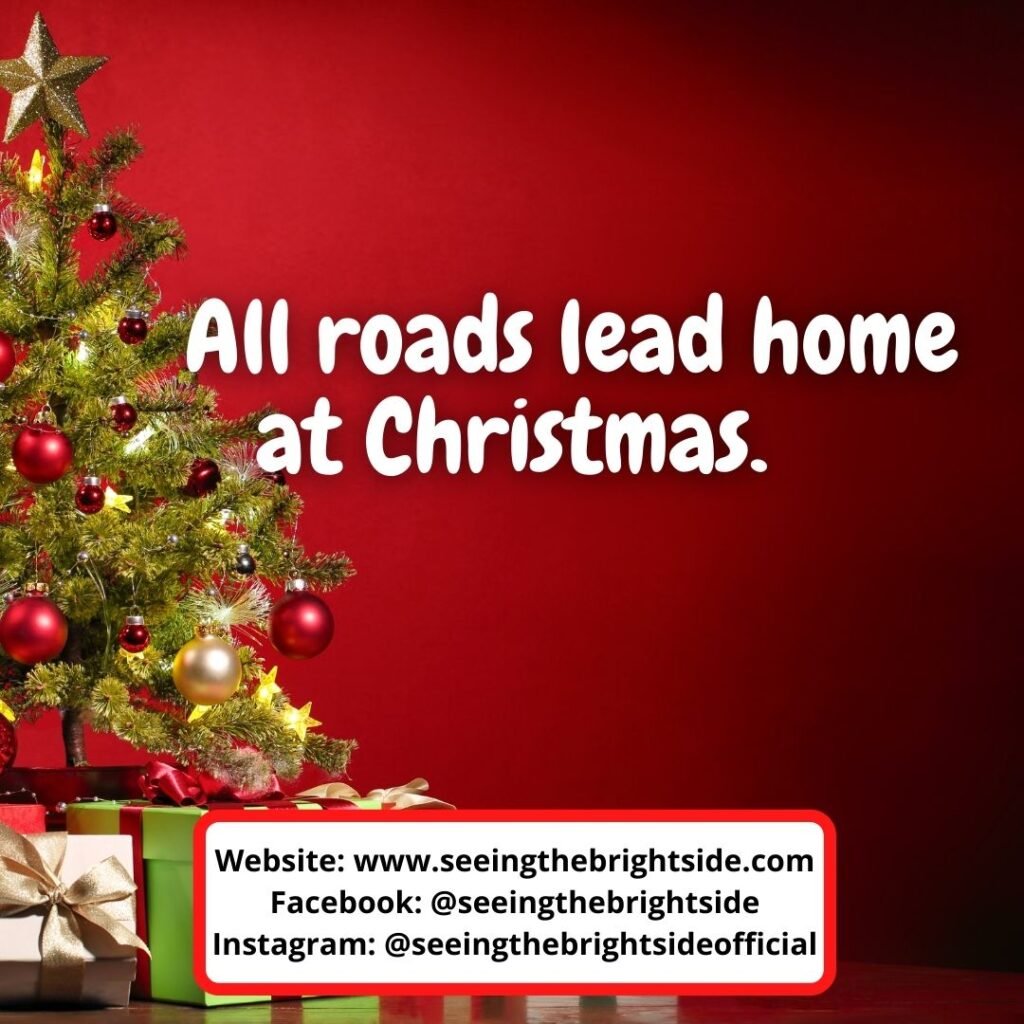 2. Christmas assures us that we are never alone, even in the darkest night and the coldest wind.
3. May you find a reason to be happy in this holiest of celebrations. May the spirit of love fill your hearts and home.
4. Let the warmth of closeness to your friends, loved ones and family fill your heart in this holiday forever.
5. I cherish the moments when I can switch from my regular anxiety to lovely Christmas anxiety.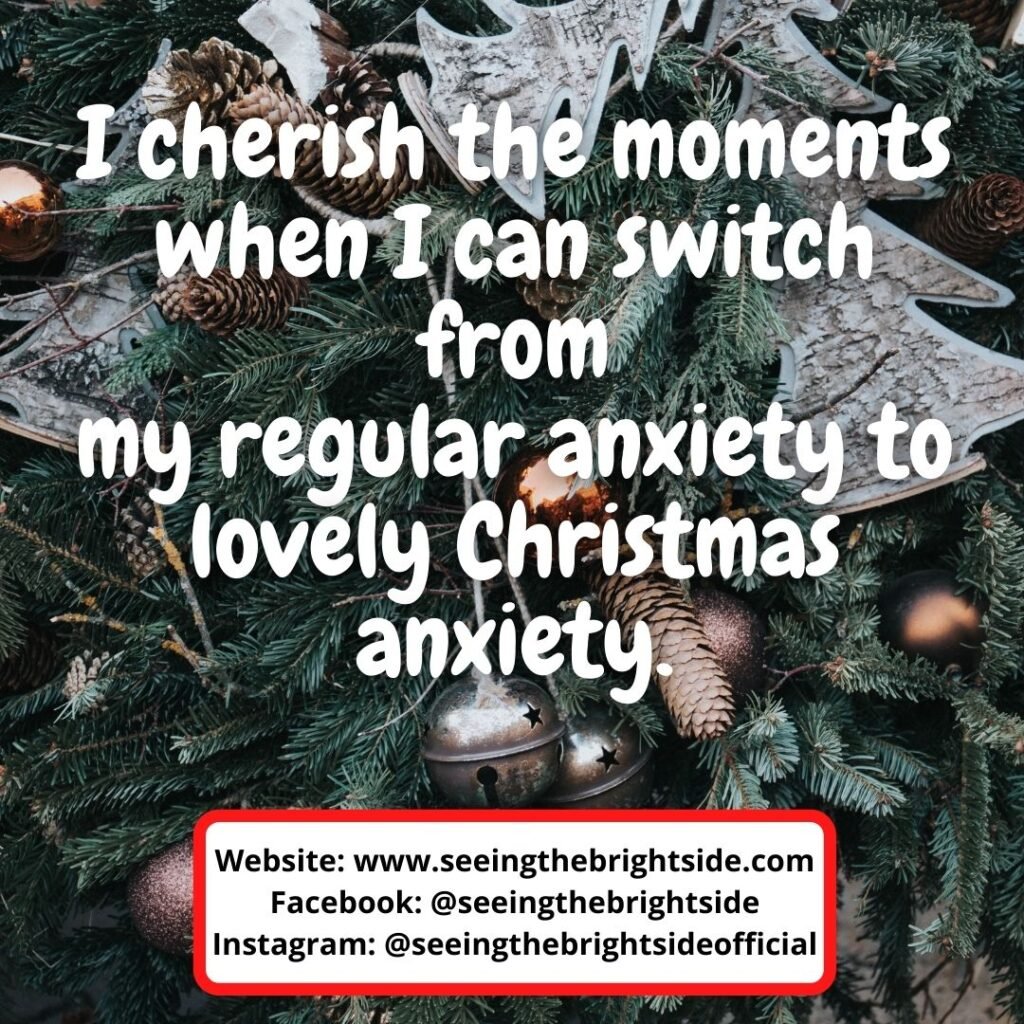 6. Candy canes, glowing lights are not what makes Christmas, the hearts we touch and the care we give makes it all.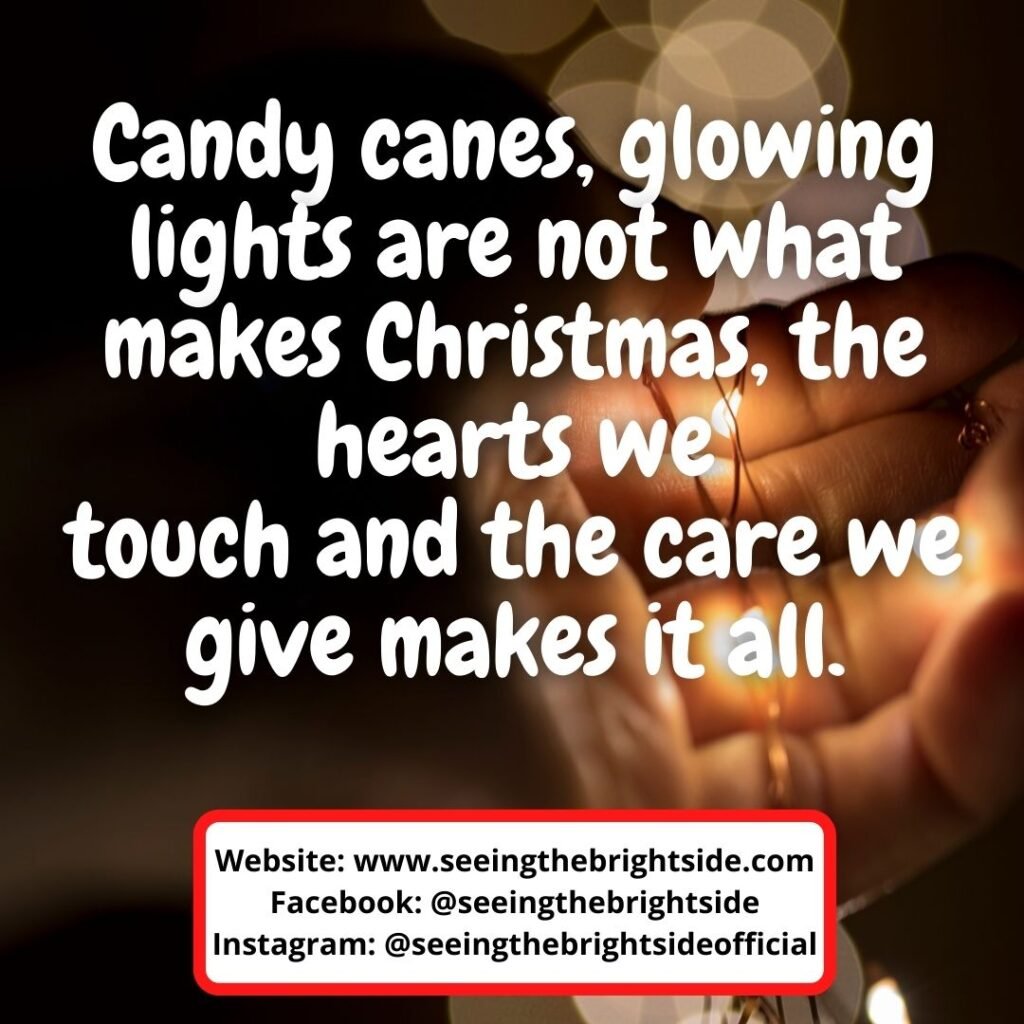 7. I wish you all the best of Christmas with a little more sparkle and less stress.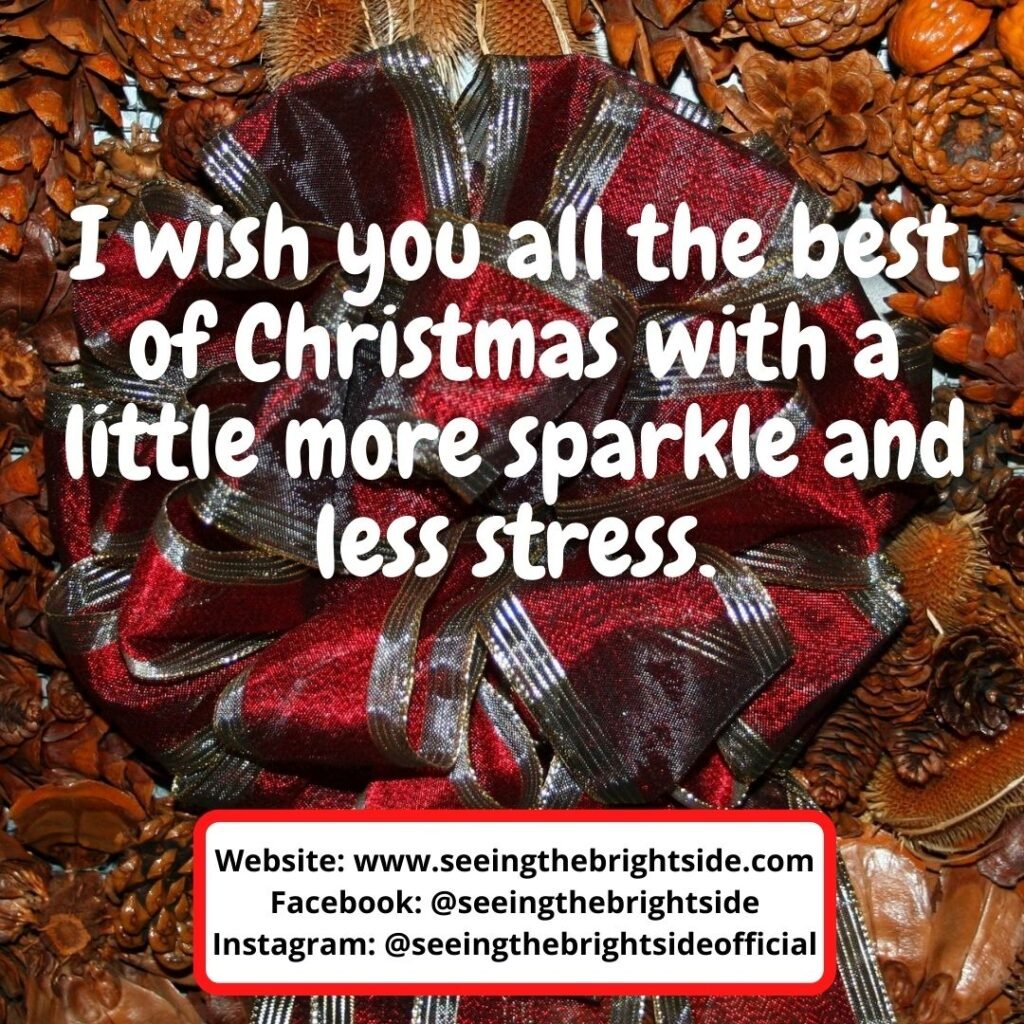 8. I already got all I wanted for Christmas, great friends, love and family, please Santa take care of your needs.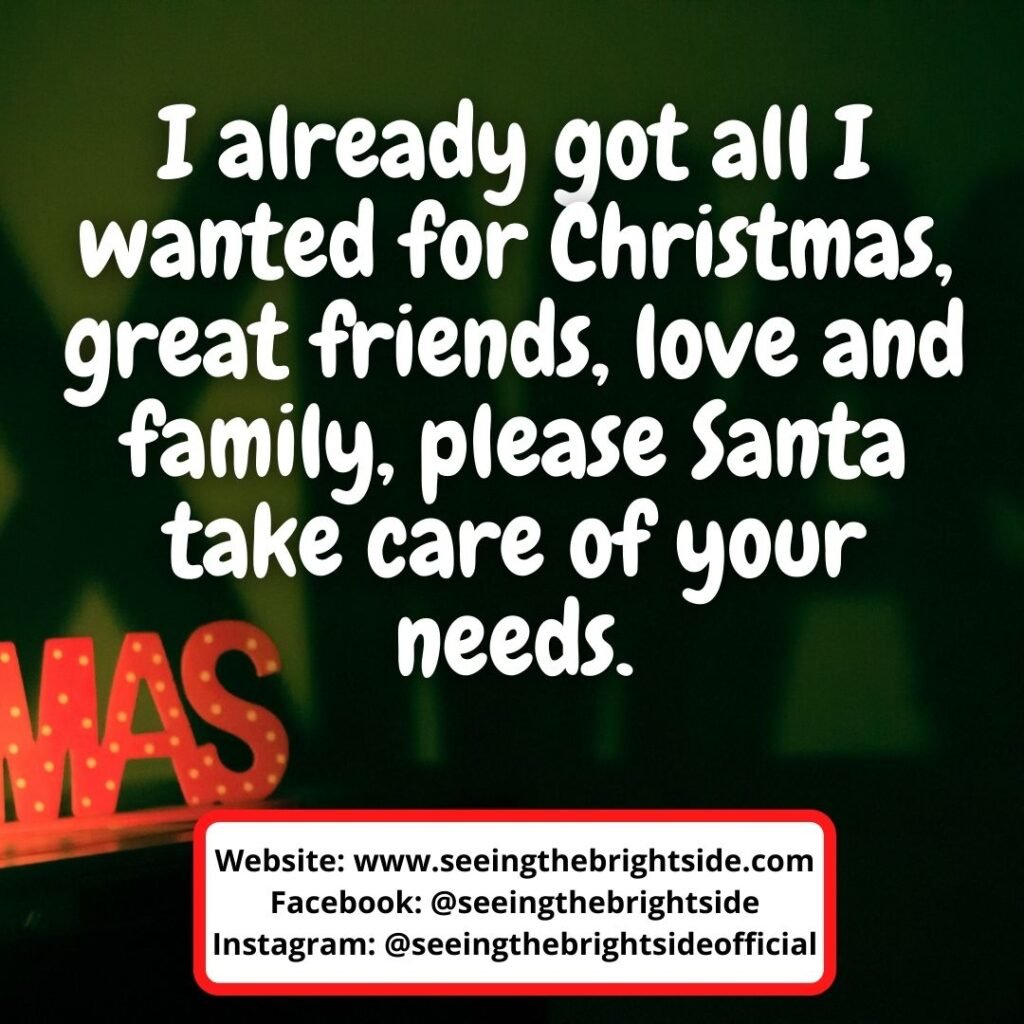 9. Enjoy the Christmas time as you celebrate its essence

10. What makes the spirit of Christmas worthy is the personal thoughtfulness of reaching out to another soul.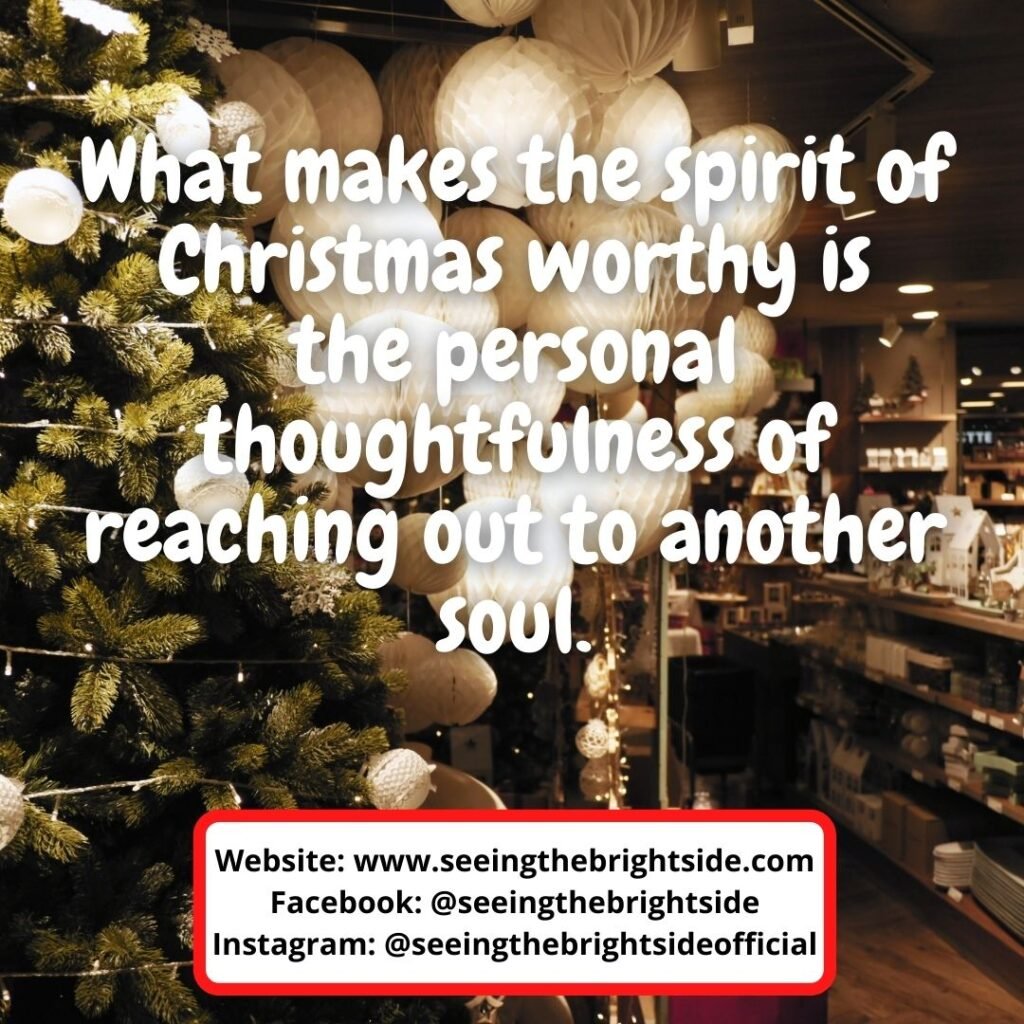 11. We may dread the rush at the stores, but the warm feeling we had as kids when we compile a long list of items and gifts for Christmas is unreserved.
12. It's a magical Christmas holiday when we ease a load off others by bearing their burden and planting generous gifts in empty lives and hearts.
13. When we live Christmas every day, the peace on earth will come to stay
14. Possibly the best Christmas decoration is an adorable smile.

15. At Christmas we make people forget the past with a present.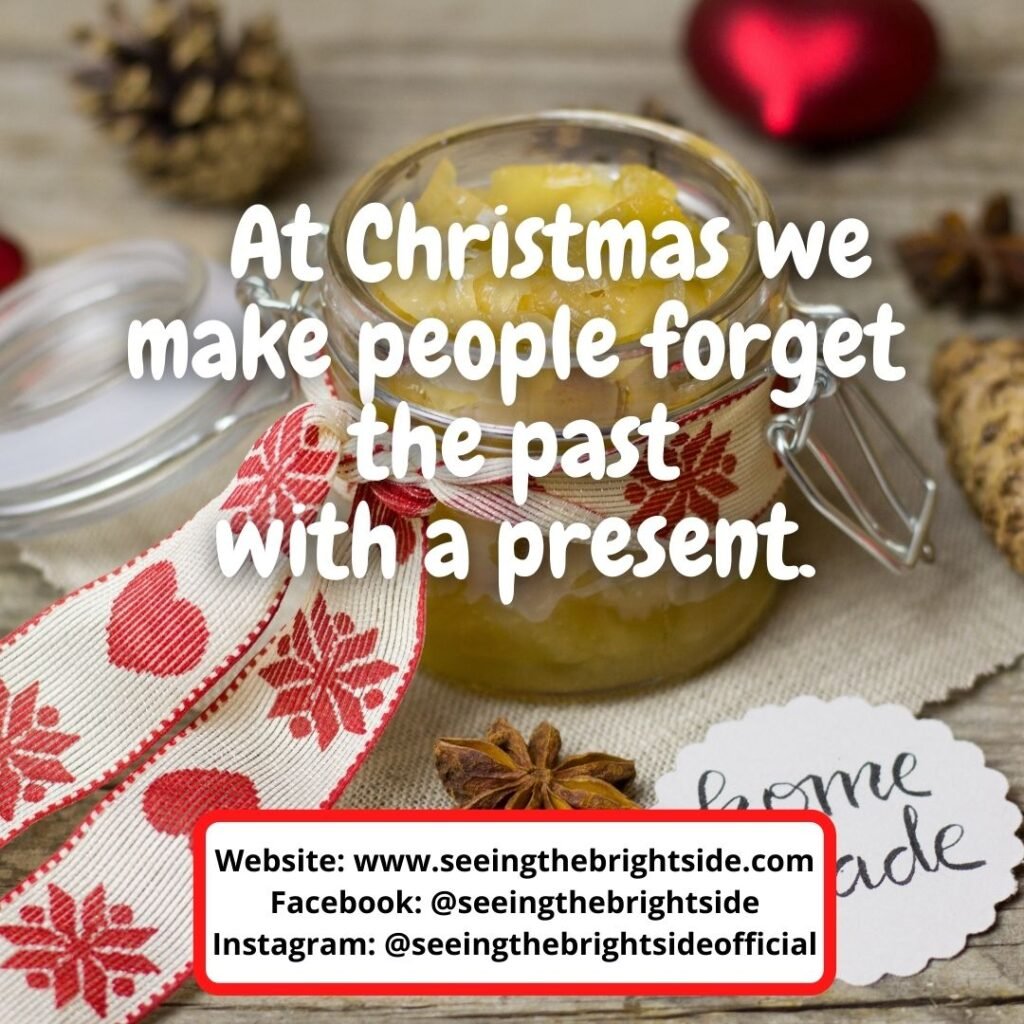 16. The very name of Christmas seems to have a magical touch on our emotion and influences our happiness.
17. Every gift at Christmas comes with attention.
18. The delusions of our childhood and the pleasure of our youth will be remembered at Christmas.
19. Everyone wants their present remembered and their past forgotten at Christmas.
20. We should never be too grown up to search the evening sky at Christmas Eve.

21. Christmas is an encounter, an encounter between humankind and the universe. A historical and decisive one at that.
22. It's fun cutting your own fresh Christmas tree out of your neighbour's yard.
23. A Christmas candle makes no noise but instead gives itself away softly
24. Every Christmas, we should pledge to respect and show empathy to the less privileged.
25. Christmas is how much you make of it, not where you find it.

26. Money is a one size fits all when suggesting a gift for Christmas.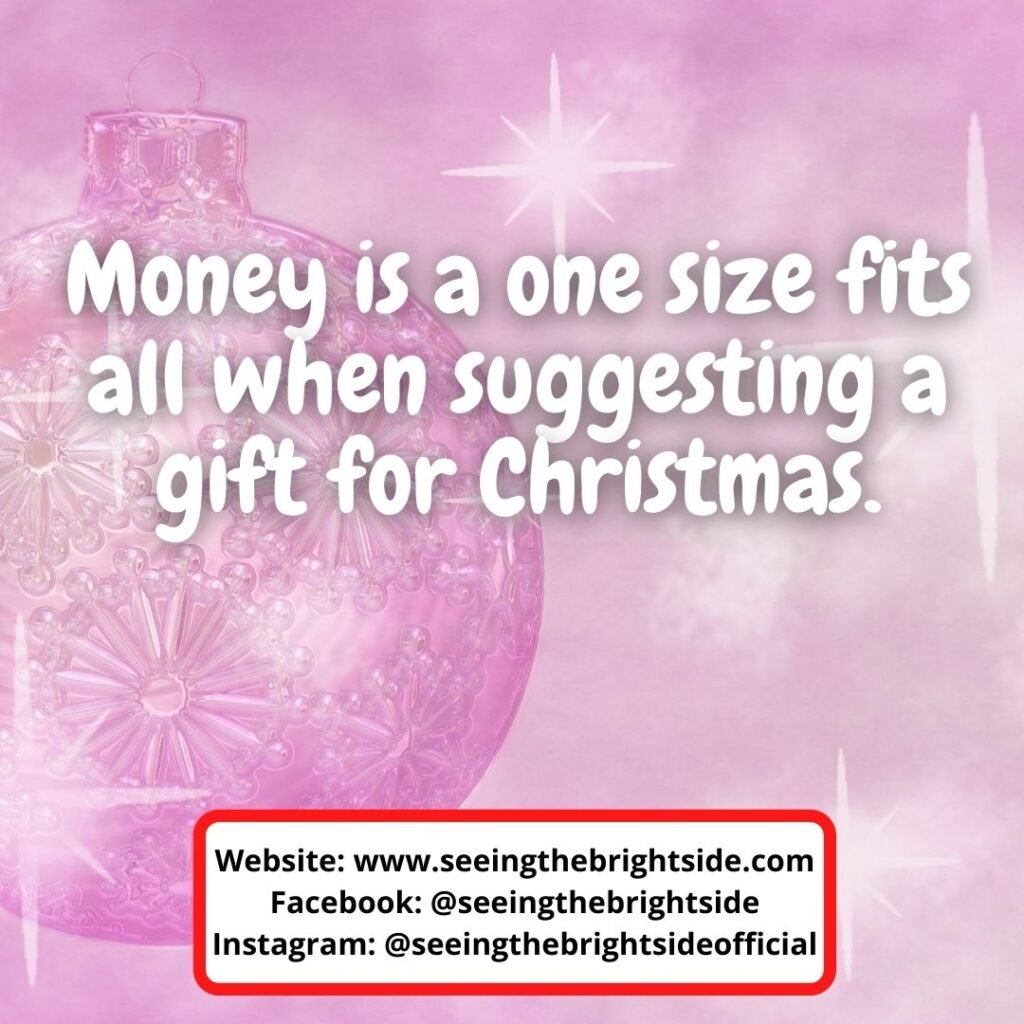 27. The appropriateness of a gift at Christmas is more memorable than its value.
28. People run out of money more effortless than they run out of friends at Christmas.
29. The love at Christmas should transcend the coming year.
30. The light of Christmas is more important than Christmas light and the Christmas tree.

31. When Santa starts looking younger, you know you're getting older. Lol…
32. At Christmas time, we have happy remembrances and create time for good friends.
33. The spirit of Christmas is the tonic for our soul, a compass that directs us to think of others and directs our thoughts to give.
34. The absence of our loved ones breeds Wistful memories and feelings of sadness at Christmas.
35. The full dimension of forever is long, but the patient wait for Christmas is shorter.

36. My dream Christmas is sugary goodness stuffed in a stocking.
37. To a child, the time always seems long when waiting for Christmas.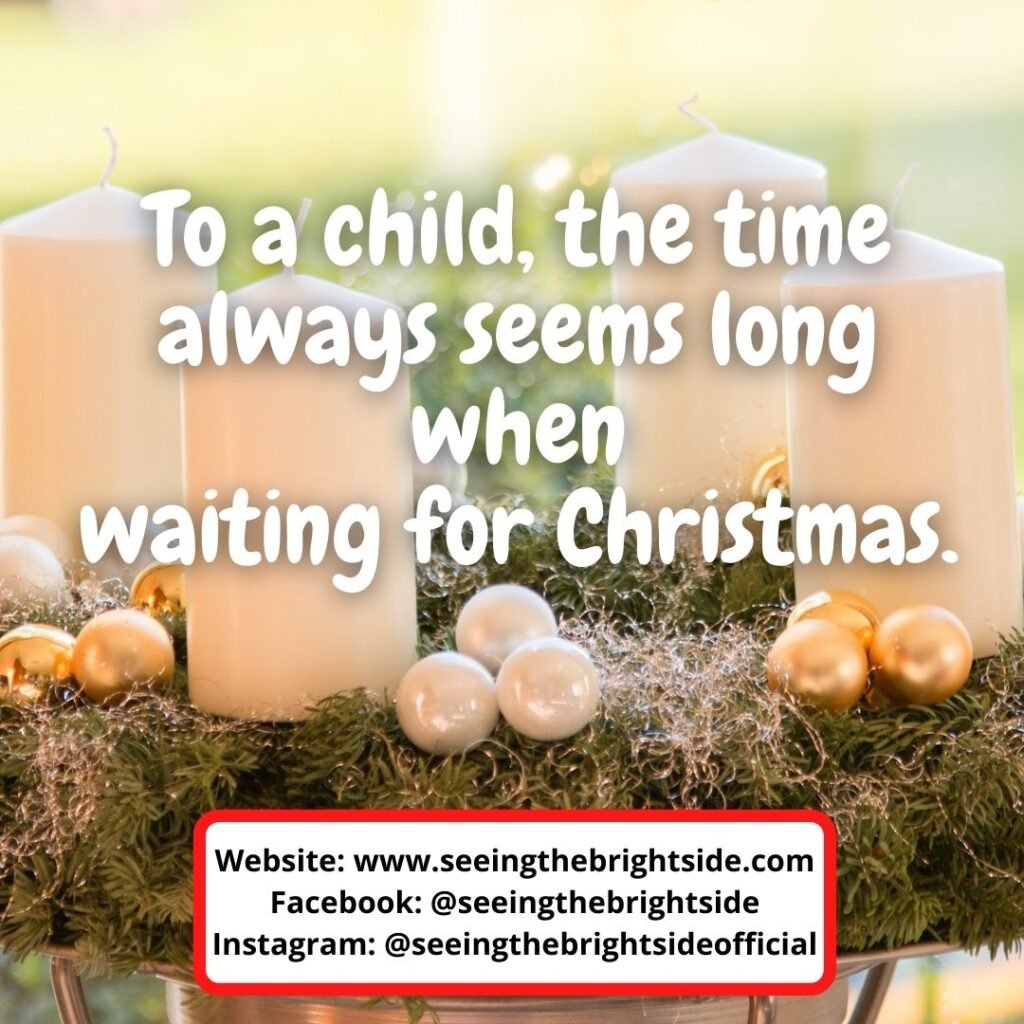 38. I didn't get the cooking gene, but my mum cooks excellent dinner at Christmas, and it's always fun.
39. Finding Christmas through the eyes of a child is memorable.
40. What makes a good Christmas are great stories, love and plenty of sunshine.

41. Despite the damp wool and muddy street, The snow brings out every child at Christmas.
42. Every Christmas makes the story of hope for the broken.
43. Christmas reminds us to reflect on essential things around us, like our lovely family, caring friends and things that money can't buy.

44. The earth grew old with the burden of care, but it's always young at Christmas.
45. The wise men who brought gifts to the baby in the manger invented the art of giving presents at Christmas.
46. Christmas is a frame of mind or a mindset. It just not about one day.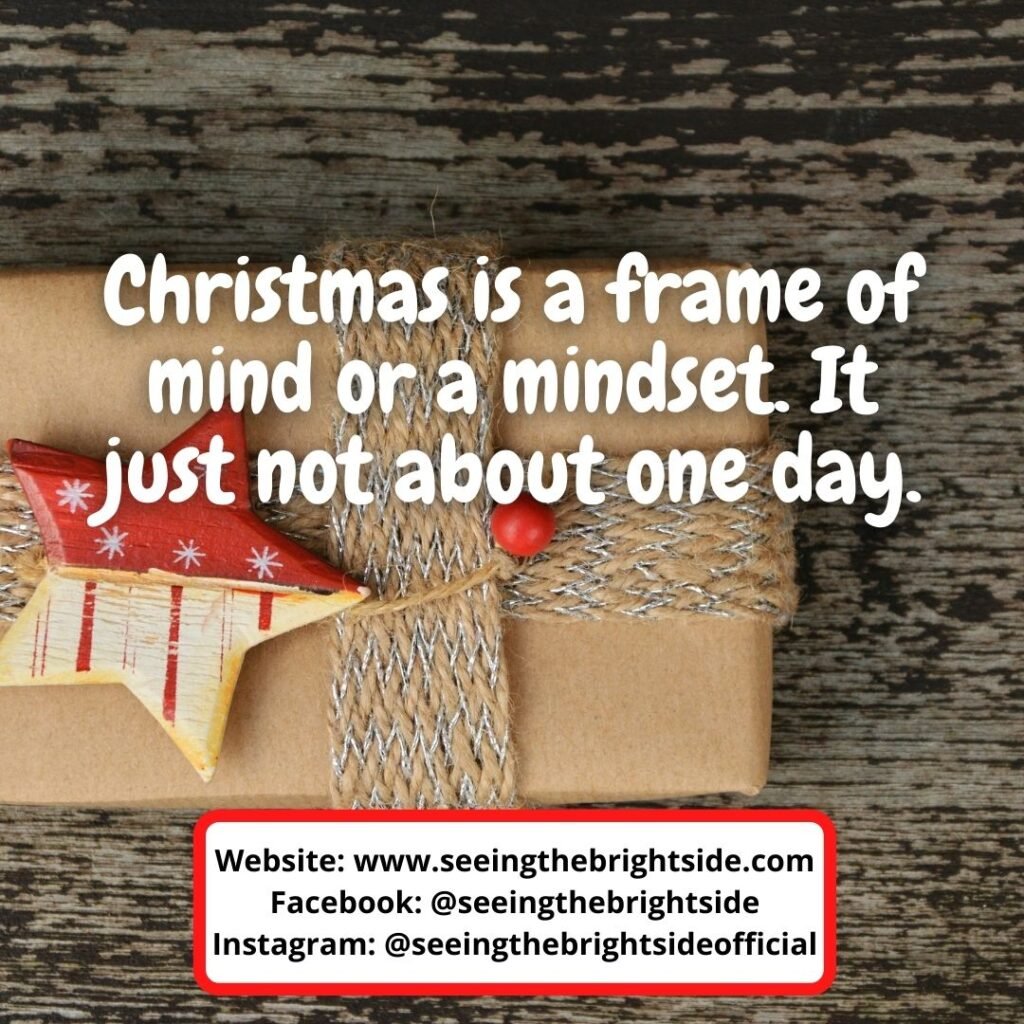 47. Make Christmas beautiful by keeping out thoughts of greed.
48. Make the best of this Christmas; it's an opportunity to share the joy and appreciate simple things from people around us.
49. You will rediscover and experience a new birth of yourself if you take Christmas to heart.

50. Christmas is perhaps the best time to obey our natural impulses and express true sentiments.
51. A Christmas heart is a giving heart, wide open to accommodate others in the infinite experience of love.
52. Like a thunderstorm, we go through Christmas together compulsorily.
53. Christmas is a time to find the simplest things that make the most significant impact, such as extending love to those who can't afford a decent Christmas.
54. Honour Christmas in your heart and try to keep it through the year.
55. Humanity has kept an appointment with Christmas over centuries. They saw it as a time to fellowship, feast, cheer one another and practice giving and receiving.
56. Make this Christmas adorable by forgiving past hurts, reaching out to old friends and giving to charity.
57. The spirit of Christmas is not having the thought of getting when you give.
58. Christmas melts slowly in your mouth like candy, sweetening every taste bud and a longing to have it forever.
59. We genuinely celebrate Christmas when we give the light of love to those who need it most.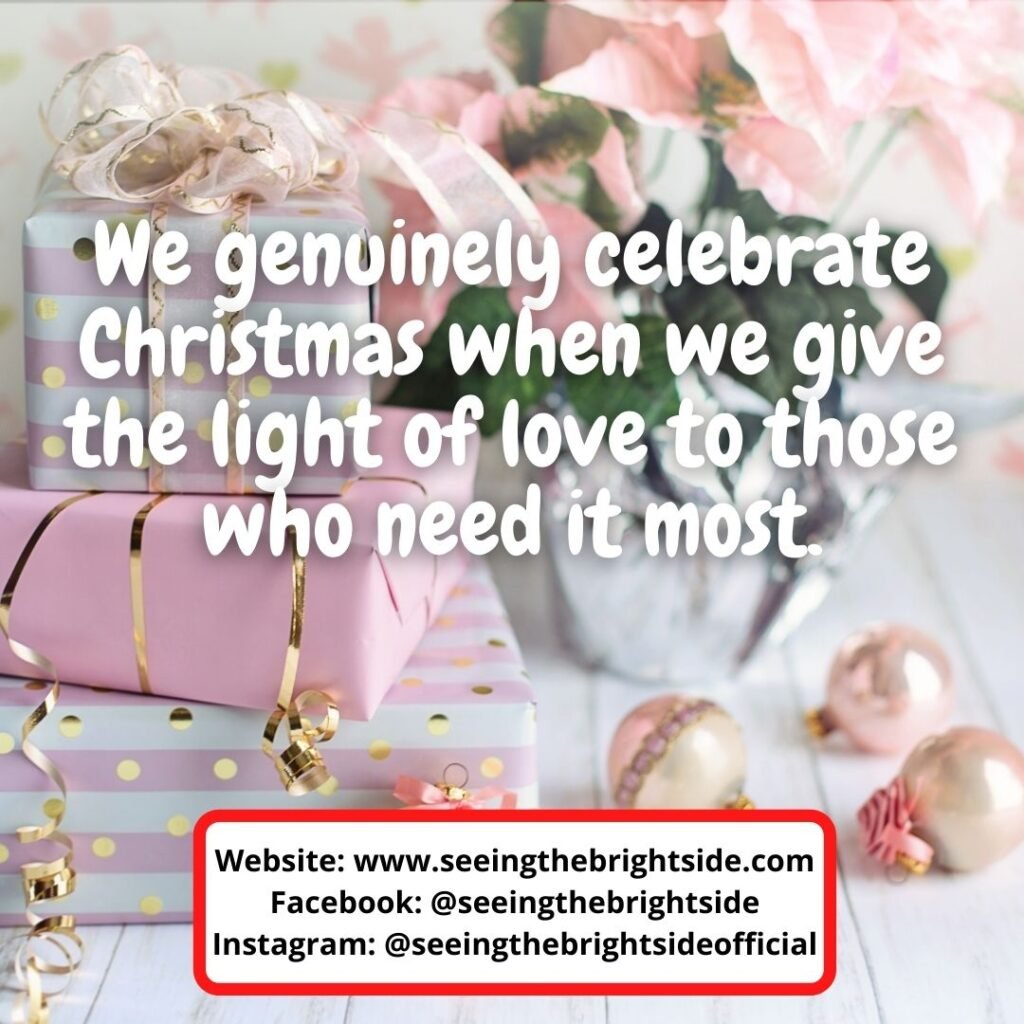 60. Opening our hearts to love is what Christmas is about not really about opening presents.

61. Christmas in the air started as Christmas in the heart.
62. A genuinely merry Christmas is blended with necessary ingredients of time, love and gifts.
63. Christmas is a blessed season filled with a conspiracy of love that engages the whole world.
64. No one finds Christmas under the tree unless they have it in their heart first.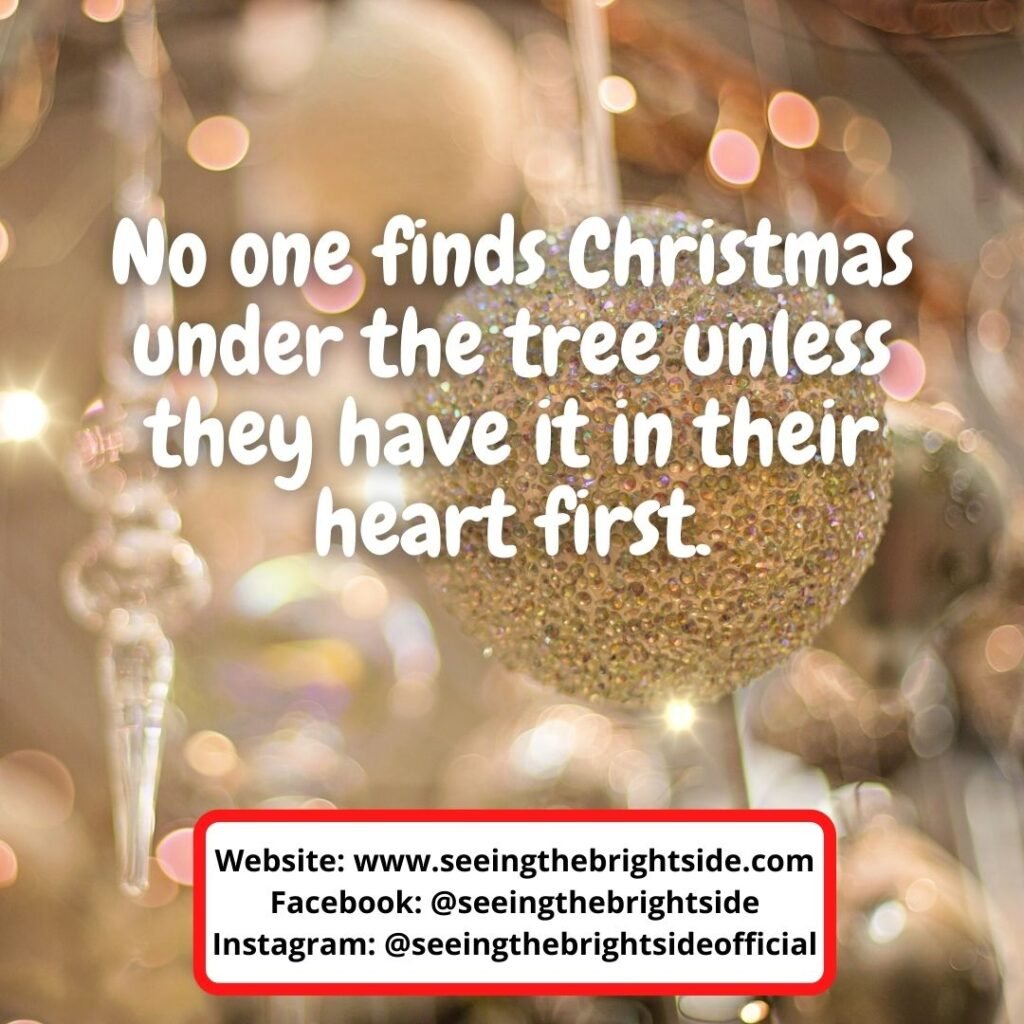 65. The presence of a loving and happy family is the best gift of all around the Christmas tree.
66. Loving others is my best idea of Christmas, modern or old fashioned. And we don't have to wait for Christmas actually to love.
67. A family love and Childhood memory makes our heart tender, we feel better through the years, and we wish to be a child again at Christmas.
68. Honour Christmas in your heart and keep to it all year.
69. When we live Christmas life everyday, we'll have the best of peace on earth.

70. Giving and forgiving are the most adorable spirits of Christmas.

71. Let your Christmas memories, beautiful and unique gather like snowflakes.
72. All the snow in Alaska won't make a white Christmas unless we make it an occasion to share our blessings.
73. Christmas allows pausing and thinking about the important things around us.
74. Christmas keeps us sticking together like glue.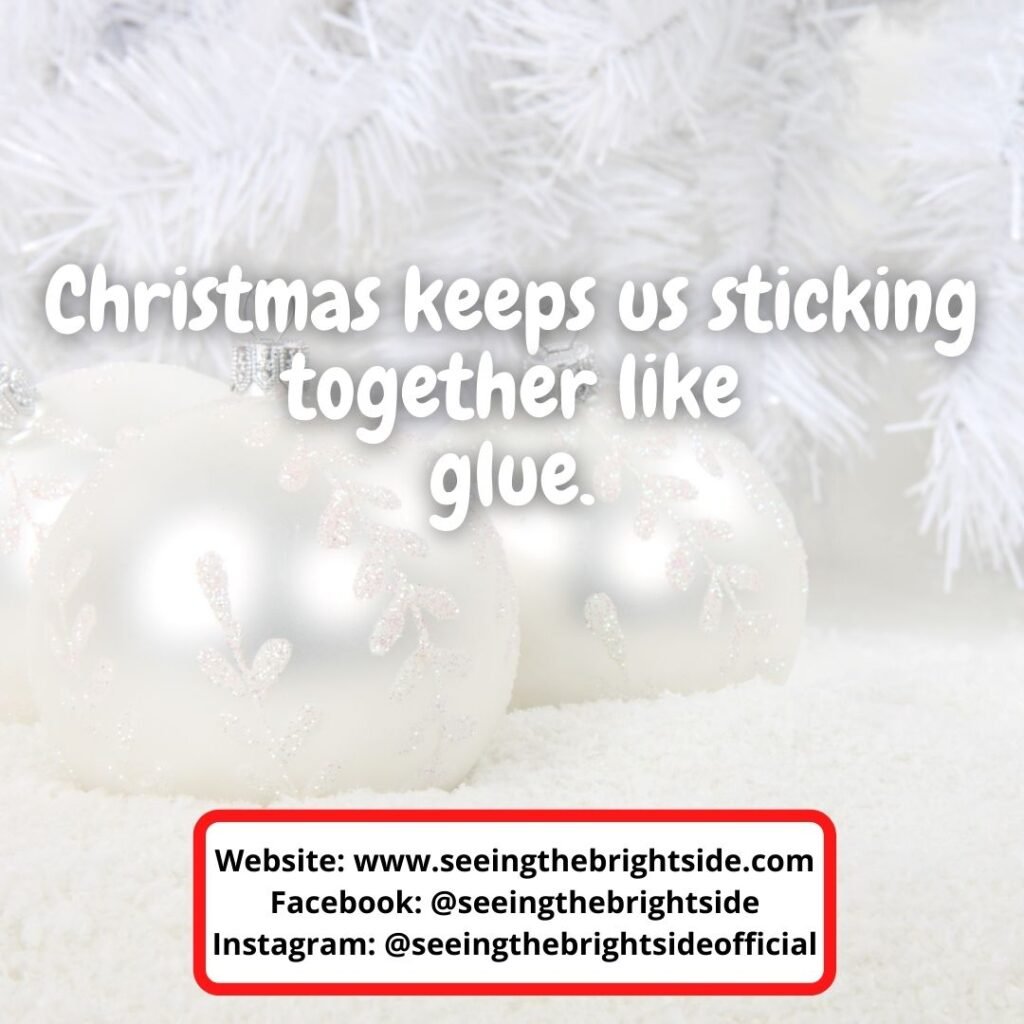 75. Christmas reminds us about how important it is to set aside a day in a year to remind us to share love outside of ourselves.
76. Christmas is hope, not a story of hope.
77. When we stand hand to hand and heart to heart, Christmas remains significant.
78. Christmas is about being nice one to another not necessarily about the physical things we share
79. As you celebrate this Christmas, remember that love is more valuable than gold.
80. The magic of the Christmas holiday is the joy we feel when we brighten the lives of others.

81. Christmas is the tenderness of the past, the courage we have now and hope for the future.
82. We carry Christmas in our heart because it's a piece of our home.
83. Christmas is a tradition that recalls precious memories over the years.
84. Inhale freshly cut Christmas trees smelling of snow pine resin and fill your soul the wintry night.
85. Presence should be prioritized at Christmas not presents.
86. An all lit Christmas tree is way cosier beyond imaginations.
87. The love we put into giving matters more than how much we offer.
88. Christmas and all of the loving, sharing and giving that comes with it is not just one day, it is forever.

Related Articles:
How to Find Inner Peace, 15 Simple Things You MUST Start Doing Today
Failure is Great, 14 Reasons Why you need to fail before you succeed
Dealing with Insecurity, Check out these 12 simple tips for getting over Insecurities in Relationships and Life in General
182 Simple Motivational Workout Quotes that will surely keep you focused
Do you want to be TIKTOK FAMOUS in 90 Days? (Check out these 9 proven ways)
How to Accept And Embrace Change in difficult Situations (15 helpful tips)
Do you want to Retire Early? You Need To Know These Things Before You Make That Decision
Why You must fully adopt Online Homeschooling Programs, 15 Ultimate Reasons (COVID is not the only reason)
Apply Now -10 Reasons You To Start Applying For Scholarships
Top 15 Learning Strategies To Understand Faster And Memorize Better
175 Ultimate Motivating short quotes to inspire you for greatness
15 Weight Loss Tips you need to know, it can only get better from here
You need these106 Monday motivation quotes to get the best out of the week
Top Pros And Cons of Social Media Platforms, How to use it to your advantage
Top 167 Positive Energy and Positive Vibes Quotes, you need this.
7 Exciting Reasons Why You Should Never Give Up On Your Dreams
Top 132 Family Love Quotes that are Exciting and Inspirational
8 Things That Are Just Not Worth Your Time, Let's Take Care Of These Things Quickly
6 Simple Ways To Attracting Amazing People Into Your Life
135 Inspirational Leadership Quotes, You Need This If You Want To Become A Great Leader
88 Most Inspiring and Love Quotes for Christmas
Want to Live a Happy Life? Here are 13 Things to Focus On
85 Inspiring Love Relationship Quotes, Let's build a greater bond
Ultimate Positive Mindset: Here are 15 ways to achieve it
22 Exciting Healthy Eating Lifestyle tips to keep you on track
Positivity and Negativity: 11 Reasons to quickly Avoid Negative People
Effective Skill Development,15 Ultimate ways to achieve it
Effective Study Strategy Techniques, 15 keys you need to activate
Team Motivation Strategies,10 Ultimate Tips To Keep Your Team Motivated
15 Ultimate Good Habits for Successful and Happy Life
These 9 Highly Effective Study Habits are Needed for a Successful Life
16 Ways to Stop Procrastinating, this is the ONLY way out
Life Improvement: 15 Small and easy ways to improve your life in 90 days
How to study smarter and not harder:14 Ultimate study strategy tips
Tracking Progress: You need to adopt all 12 Simple Ways to Track Progress Towards Your Goals
Anxiety (All you need to know): Managing and controlling Anxiety
Long Term Goals: You need these 10 proven ways to succeed
Motivation: 7 easy and applicable ways to stay motivated
Better Sleep: Sleep like a baby with these12 proven tips
Depression: All you need to know and getting out successfully
The needed and simple Time Management Skills for College Students
Vegan vs Vegetarian: Which is better? Everything you need to know
The FEMINISM MOVEMENT: All you need to know
7 Facts About The Law Of Attraction And 7 Practical Ways To Make It Work For You