We all struggle with the motivation to work out. It's not easy to stay inspired to hit the gym or keep up with a daily workout routine.
Check out some amazing motivational workout quotes that will encourage and motivate you to workout effectively.
Check These Motivational Workout Quotes That Keeps You On Track
1. You will break down at some point if you don't work out regularly
2. Exercise is the fuel that ensures the glow of good health.
3. Having a goal is not enough. Working towards it every day (passion) is what makes the difference.
4. Deadlines are the best measures for being successful and attaining goals; else, it's only a mere dream
5. Pain is temporary regret is forever
6. Comfort zones are not the best place for true greatness.
7. If you are looking for who will change your life for the better, look in the mirror.
8. You can't achieve great results if you make mediocre sacrifices.
9. Excuses are the biggest obstacles to success.
10. Your workout expectations are not big enough if they don't force you to push harder.
Gym Motivation Quotes
11. If you train easy, winning is hard. If you train hard, winning is easy.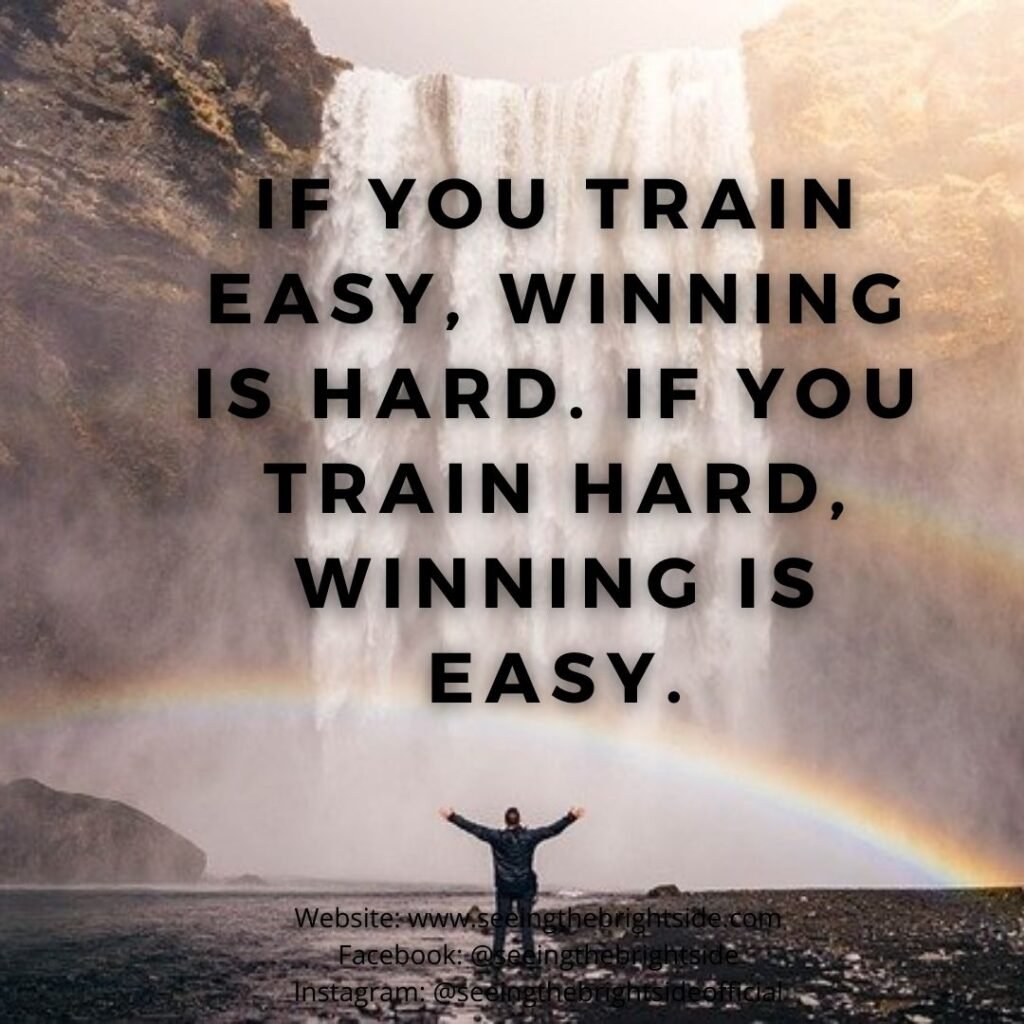 12. Sore muscle happy pain
13. What does not challenge you cannot change you.
14. Procrastination is a disease that kills dreams and boycotts goals.
15. Experience the essence of workout by exercising as soon as you get off your bed in the morning
16. Working out is not just about losing weight; it should be fun and healthy.
17. Treat your body with respect, eat clean, and exercise regularly because fitness starts in your head.
18. Walking is the best possible exercise. Habituate yourself to walk very far
19. There is plenty of time for illness if you don't make time for exercise.
20. It's hard to stop an exercise that has been developed to run regularly.
21. The body achieves what the mind believes.
22. Workout is a lifestyle, not just an exercise.
Gym Captions For Extreme Workout
23. Your strong character is built through the resistance you fight in the gym and the resistance you fight in real life.
24. You will gain more trust in yourself as you work out and train every day in the gym and on the track.
25. Working out doesn't only build your body or strengthens your brain; it sharpens your mind.
26. The effort in the gym is rewarded with gold medals made out of sweat, tears and blood every day.
27. For a better tomorrow, you need to push harder than yesterday.
28. You need to cultivate self-discipline as a backup for days when motivation is scarce.
29. Success is not the result of spontaneous combustion. You must set yourself on fire.
30. If you take a perfect look, you will see success behind your fear.
Gym Quotes For Men
31. Remind yourself of how capable you are before you give in to excuses
32. Demand more from yourself
33. You will never be ready; you need to go for it.
34. Willpower knows no obstacle.
35. Victory and expected outcomes are birthed through persistence.
36. The most worthwhile goals are difficult until they become easy.
37. The hardest paths create the strongest warriors.
38. You must fight through the bad days to earn the best days.
Workout Quotes For Women
39. Little progress every day brings great results.
40. You will face hard and painful battles. But you are a warrior. Rise above the pain and fight
41. Building the right habit makes anything possible, even if it entirely changes your habit.
42. Stop competing with others, compete with yourself.
43. Thoughts influence actions. Change the way you think, and you will change your life.
44. Only people that have faith in themselves can succeed.
45. Your focus determines your reality.
46. Big results are products of little progress over time.
47. The secret of change is to focus your energy on building new habits, not negotiating with old habits.
Morning Workout Quotes For Better Day
48. Having a Goal is not enough. Working towards it every day (Passion) is what makes the difference.
49. The opportunity to improve yourself comes with each new day.
50. You have the power to change yourself positively, irrespective of who you are or what you do.
Health And Fitness Quotes For Better Lifestyle
51. striving to be better than you were yesterday is the best competition
52. Challenges make life interesting. Overcoming challenges make life meaningful.
53. No excuse can come between you and your goals if you start believing in yourself.
54. No pain, no gain, just train
55. Before you quit, remember why you started.
56. Never give up and never stop grinding.
57. Today is your chance to do all the things you were too lazy to do yesterday.
58. A consistent and effective workout forms the best relationship between you and your body.
59. You may not be there yet, but every step you make is a step in the right direction.
60. Persistence at workouts and in the gym is the only way to get the body you want
61. If you want to be great, work to be great.
62. The journey doesn't get easier; we get stronger.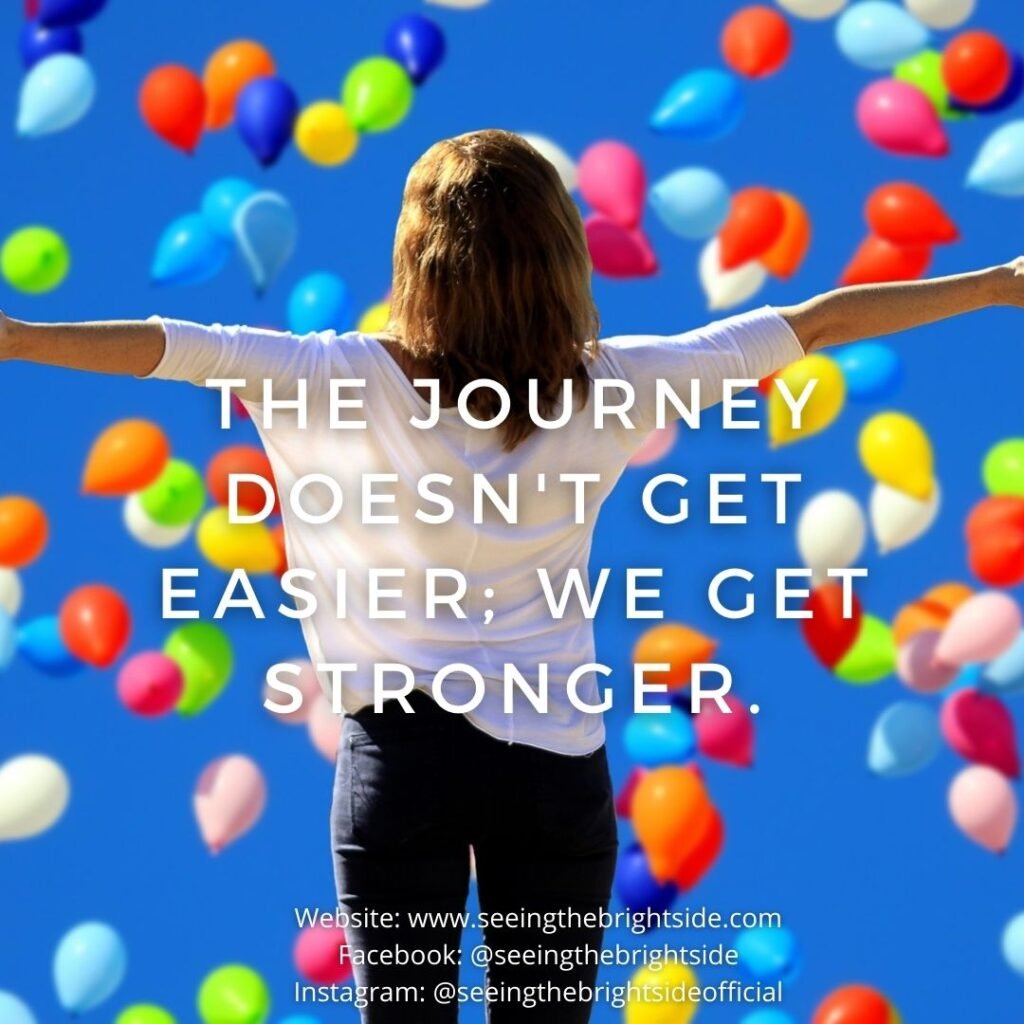 Monday Workout Quotes For Best Week Start
63. Every day is a good day to work out.
64. Do your future self a favor and workout now.
65. Every workout brings you closer to the body of your dream, no matter how less noticeable.
66. Never be intimidated to take confident steps towards your goals
67. Your impossibilities today will become your warm-up someday.
68. Train insane or stay the same
69. A fit body is not made in comfortable conditions.
70. If obstacles are large, jump higher.
71. Push the limits. Everybody will say it is impossible until you make it real.
72. Failure will not overcome me as long as my will to succeed is stronger.
73. Discipline helps you choose between what is most important and what's important.
74. Don't be afraid of slow progress be afraid of no progress at all
75. Stop doubting yourself. Work hard and make it happen.
76. Don't look at the weight; lift it.
77. Turn "I will do it tomorrow" into "I did it today."
78. Motivate your spirit and the body will follow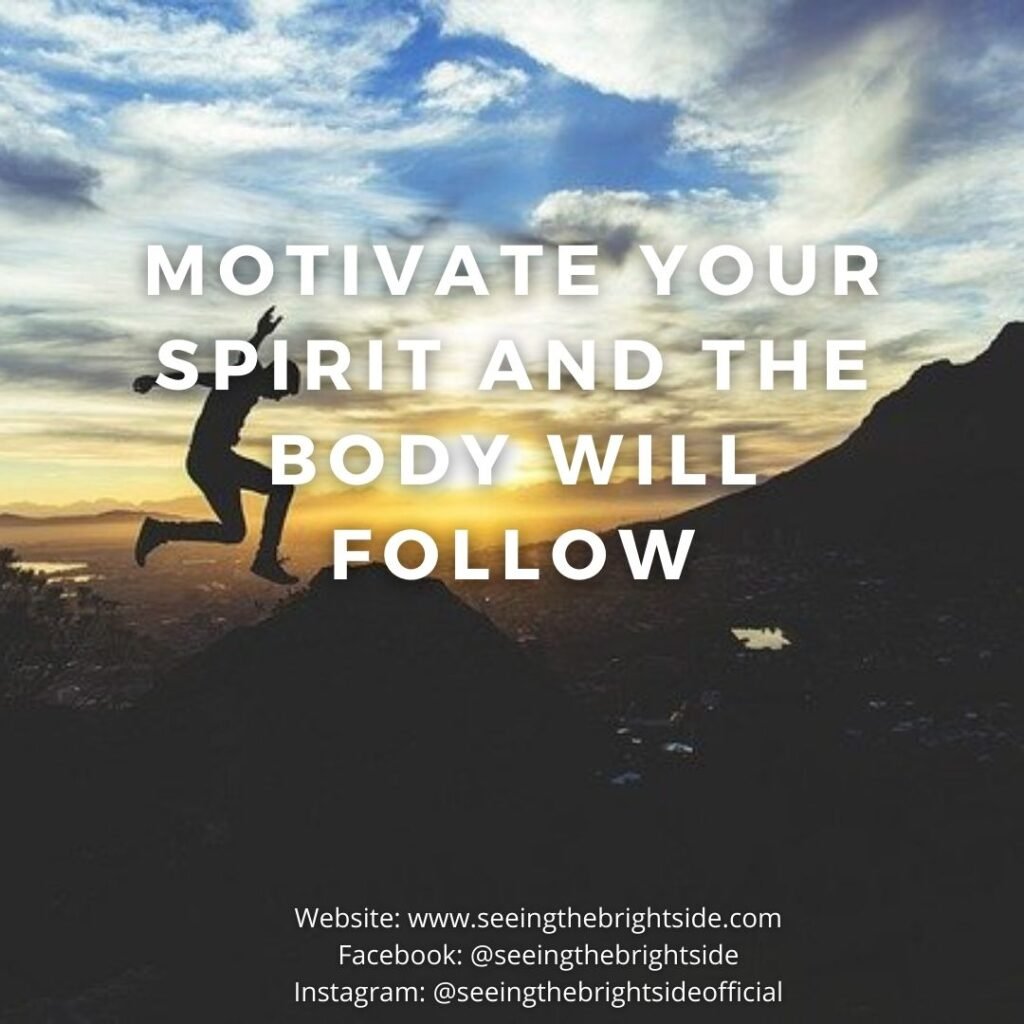 79. Lift heavy until it is not heavy anymore
80. You will get there if you stay consistent.
81. Pain is nothing compared to what it feels like to quit..
82. Push yourself because nobody else is going to do it for you.
Motivational Fitness Sayings By Famous Speakers
83. You may not be there yet, but you are getting closer every day.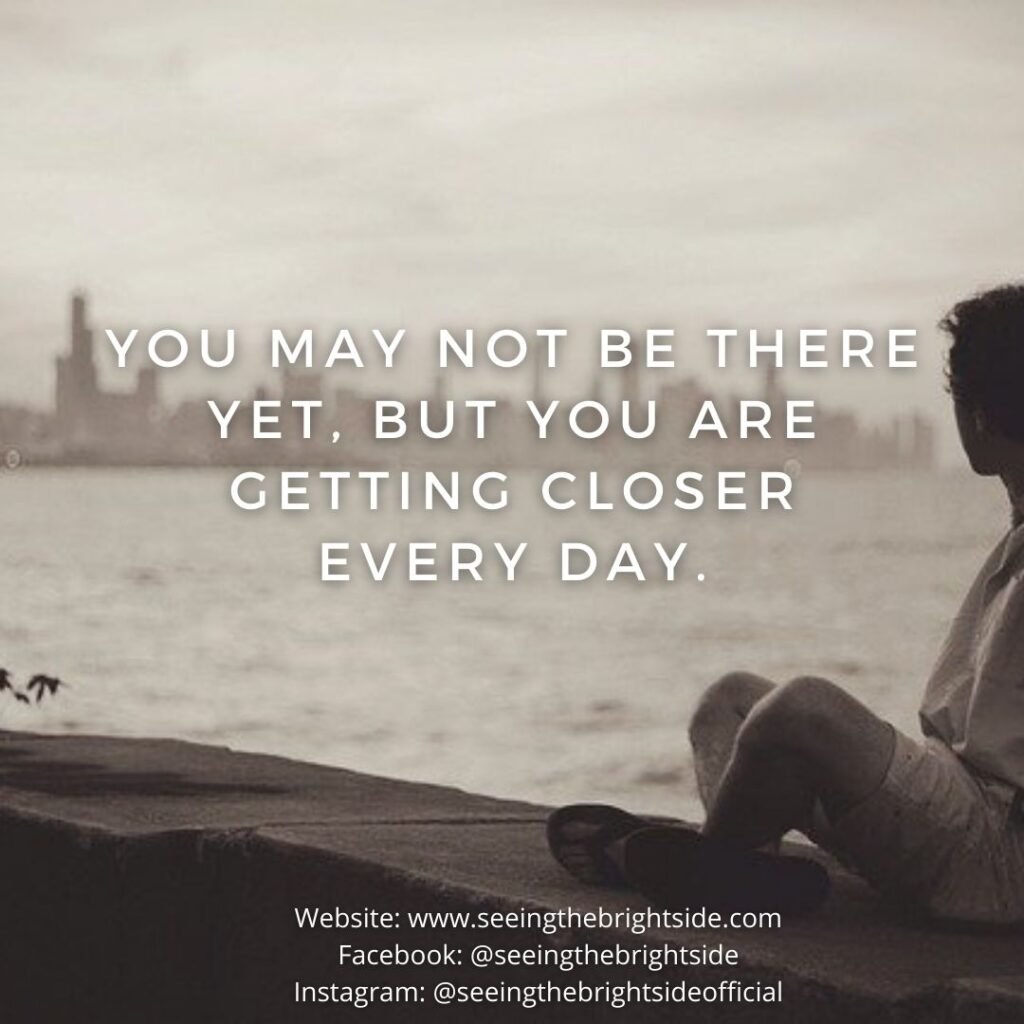 84. It's not about having time; it is about making time.
85. If running is difficult, run more. The lesson applies to everything.
86. Don't underestimate the power of hard work and consistency.
87. Six months of focus and hard work could put you five years ahead in life.
88. Look your fear right in the eyes and say, you will fear me after I'm done with you.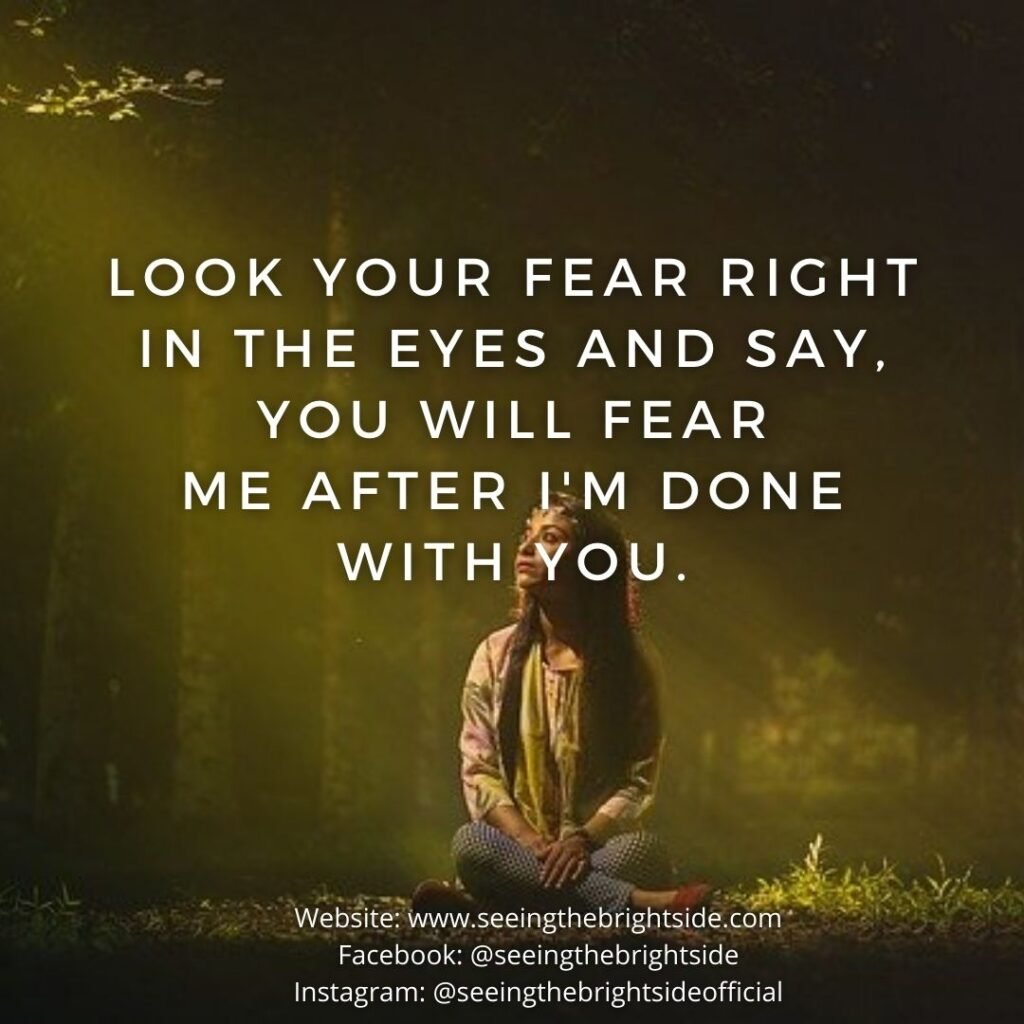 89. you can't do great things without first expecting them from yourself.
90. Be active and consistent. You will see the results soon enough.
91. Workout, eat well, be patient. Your body will reward you.
92. Your speed doesn't matter; forward is forward.
93. Get close to your goals every day by doing some pushing harder.
94. True strength is revealed in difficult times.
Friday Workout Quotes
95. You cannot be strong enough to achieve all you dream about if you do not care for yourself by working out regularly and prioritizing your health.
96. There is a little that can withstand a man who can conquer himself.
97. Those who cannot change their minds cannot change anything.
98. Discipline is all about remembering your wishes.
99. The level of success you achieve is directly proportional to the depth of your commitment.
100. Fitness is about improving every single day.
101. Don't feel guilty if you are not doing your best today; the goal is to aim to do your best consistently.
102. It's not who you are that holds you back; it's who you think you are.
103. Don't give up if you are afraid of starting over.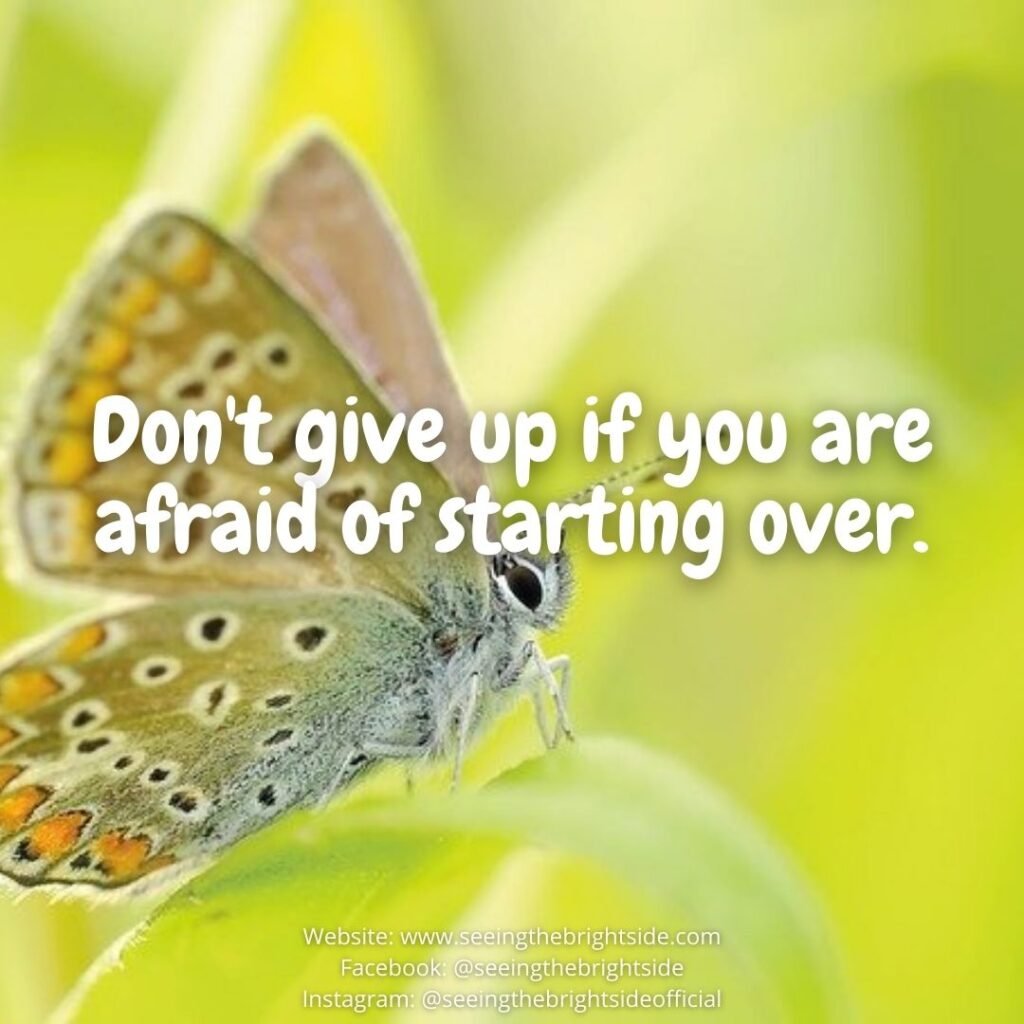 Saturday Workout Quotes To Stay Motivation
104. Go to bed satisfied every night, and wake up determined every morning.
105. No one will push you towards your goals; it's best you do it yourself.
106. Don't quit because outcomes are slow; slow progress is still progress.
107. Shun the voice in your head that reminds you of your inability
108. Motivation is what gets you started. Habit is what keeps you going.
109. Staying committed to what you intend doing long after the moods wear off is the best definition of commitment.
110. Choosing what you want most and what you want now is a simple definition of discipline.
111. One of the best decisions for keeping fit and healthy is working out.
112. Don't give up when you feel discouraged while working out; let the purpose of the workout inspire you to put in more effort.
113. Not giving up makes you unbeatable.
114. You must keep improving your workout skills to maintain the pace of hard work constantly.
Inspirational Sunday Workout Quotes
115. It is easier to take the first step towards success when you have a clear vision of your goal.
116. You are limitless if you dream, plan, reach and put in the hard work irrespective of mistakes, obstacles and doubters.
117. Mediocrity is a place of comfort for those who aren't pissed off for greatness.
118. Push past your perceived limits; there is more to achieve beyond what you've covered so far.
119. Working out harder will hurt, but it will help you feel and look better.
120. Workout to feel satisfied not to please anyone.
121. Don't give up before the big break comes.
122. There is no secret formula to being the best; you have to work hard and lift heavy.
Motivational Captions For gym Workout
123. Working out helps you listen to your body; competition helps your body listen to you.
124. Hard work and perseverance births great things, not excuses.
125. Strive for progress, not perfection.
126. Work hard in silence. Let success be your noise.
127. Respect your body. It's the only one you get.
128. Just like a relationship, you can't cheat on your workout schedule and expect it to work.
129. Your mind needs convincing to help it achieve more than it already has.
130. Workout conditions the body to release suppressed energy from stress and tones the spirit.
131. The gym is the most valuable place to build your muscles and make your mind the strongest.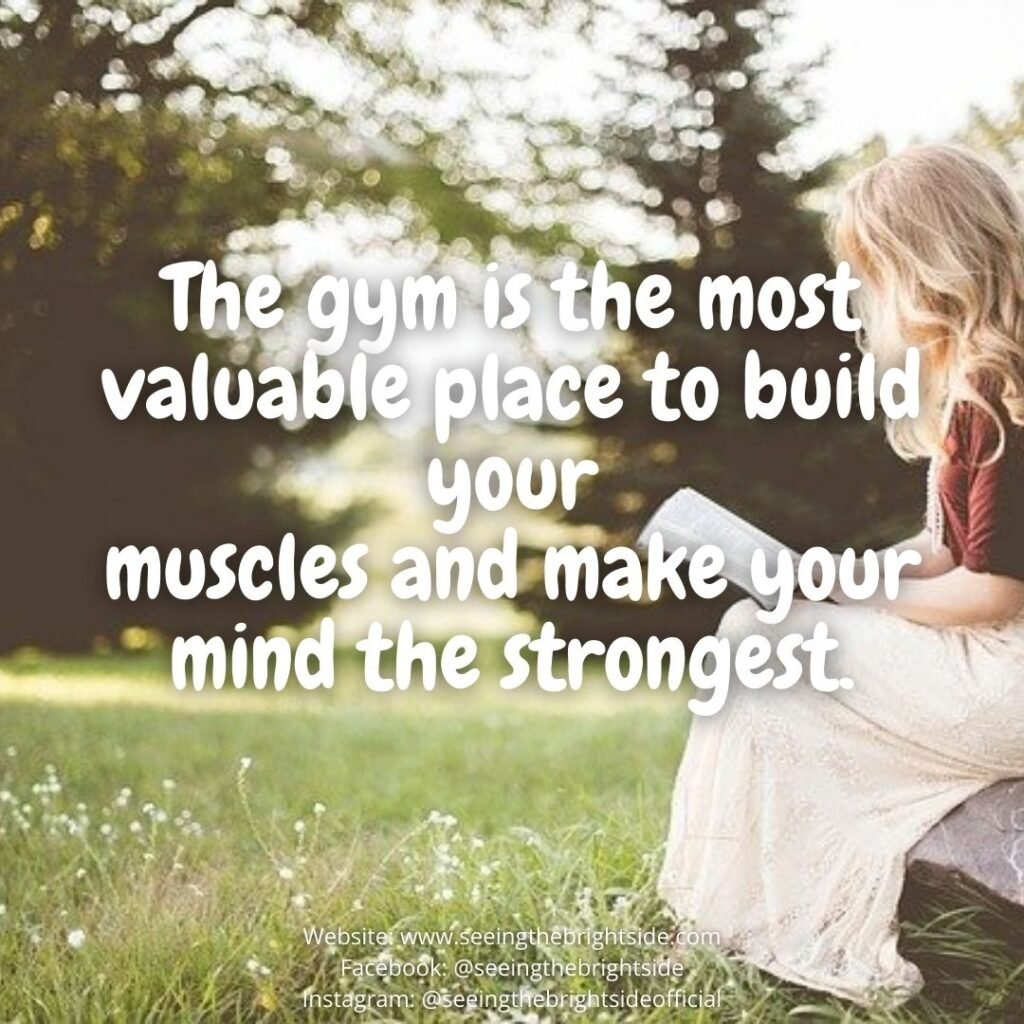 132. Life is like exercise. You become stronger when it's hardest.
133. You don't get fully evolved by working out in the gym every day; it's an opportunity to be a better version of yourself.
134. Vent your anger in the gym. It's a healthy exercise that calms the nerves.
135. Pain is the fire that will fuel a better you, not a sign to give up.
Wednesday Workout Quotes
136. Enjoy the burn that comes from pushing yourself further than before
137. To achieve workout success, some pains are necessary.
138. To be truly dedicated to your fitness goal, be on time.
139. Persistence and drive to fight for success every day make it twice possible.
140. Frustration at delayed results is roadblocks to workout success.
141. Repeated daily efforts result in success over time.
142. Aspire to be better than yesterday by pushing yourself harder
143. Focus on getting better as you run on the treadmill or lift that barbell
144. Personal excellence is achieved through the will to win and a desire to succeed.
145. Your brain will help you avoid the gym if you have already trained it with excuses not to work out.
146. The workout process is not as important as the workout result.
147. Don't give in to your weakness, try one more time even when quitting seem okay.
Gym Quotes For Extreme Bodybuilding
148. Pain is not permanent; it's only a momentary experience.
149. Go beyond limitations by staying hungry, healthy and believing strongly in yourself.
150. Your struggle develops your strength, not your winning.
151. Don't fail to try even when you try and fail.
152. Courage keeps you going irrespective of the magnitude of the fear present
153. Strength is derived from working out consistently without surrendering to pain.
154. Tomorrow's victory starts from the pains of today.
155. Being defeated is often a temporary condition. Giving up is what makes it permanent.
Get Fit Quotes To Stay In Shape
156. Pain is weakness leaving the body.
157. Workout to be healthy, stronger and faster not necessarily to lose weight
158. You don't work out because you hate your body; the love for your body should actually fuel it.
159. You skip an opportunity to improve yourself when you skip the opportunity to workout.
160. Be addicted to becoming strong, have a goal, focus on it and keep to it.
161. Approach workout with the mindset that it is a way of life and not a destination
The Workout Sweat Quotes
162. Fitness is about what you eat, not just going to the gym to workout several times a week.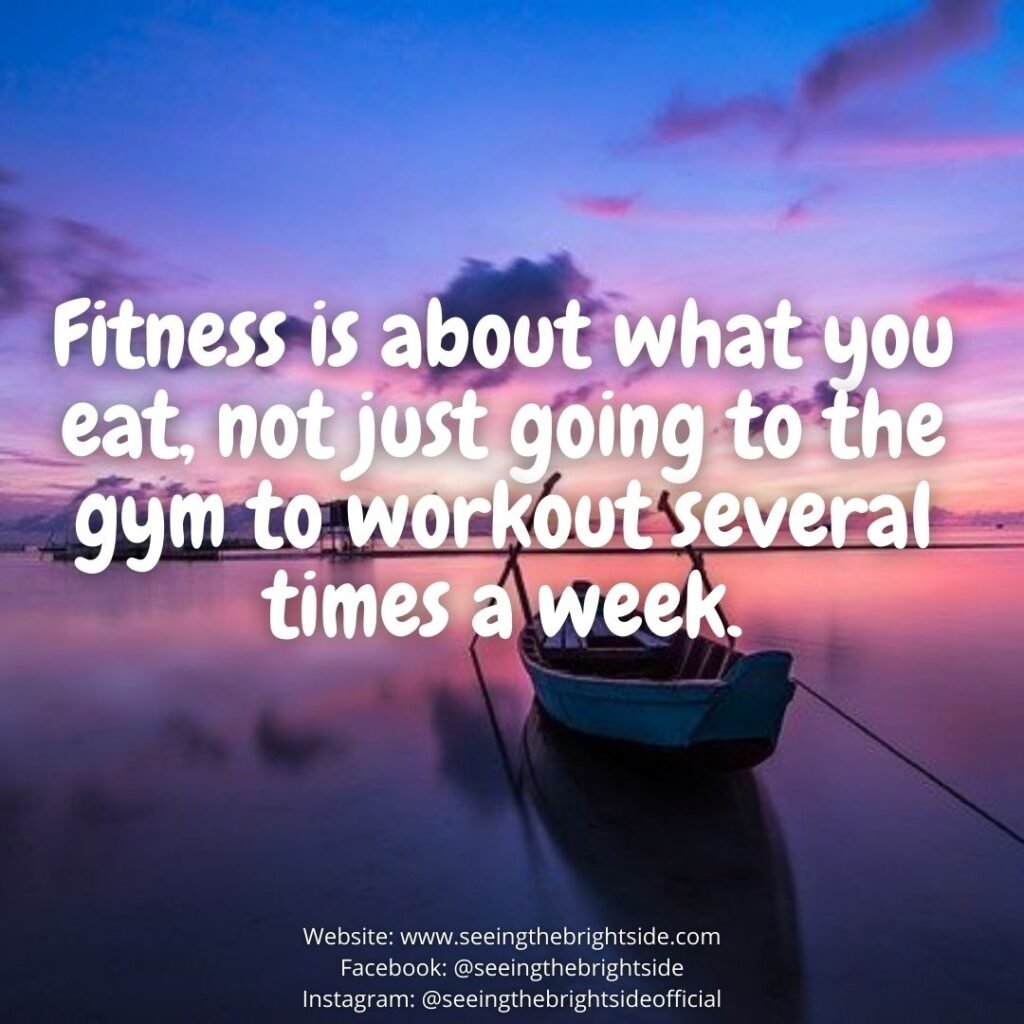 163. When you go to the gym, reassure yourself that it is your private time and you deserve some quiet time.
164. Don't listen to that little voice that suggests you stop working out because of the temporary pain. Keep going instead.
165. Workout becomes more effective when you find the right schedule.
Extreme Lifting Weights Quotes
166. Get out of your head and be a doer; happiness and success only come from putting in the work.
167. To be healthy, you need to work out more, eat better and run faster.
168. To love the burn, you need to fall in love with the pain.
169. Sweating hard is one of the signs of an effective workout
170. You become stronger tomorrow by what hurts today.
171. An indomitable will is the best source of strength, not from physical capacity.
172. One of the safest ways to health is giving in to the right amount of exercise and nourishment.
Fitness Quote Of The Day
173. Till you are way past your mental limitation, you need to keep pushing till you go beyond that point you thought was the best.
174. For an effective workout, you need to stay hungry and believe strongly in positive outcome after consistent reps.
175. The essence of fitness is to be better than you used to be not trying to be better than someone else.
176. You need to dedicate yourself 100% to training, mental development and a healthy diet to be successful at bodybuilding.
177. Prevent getting out of shape, so it will be easier to stay in shape.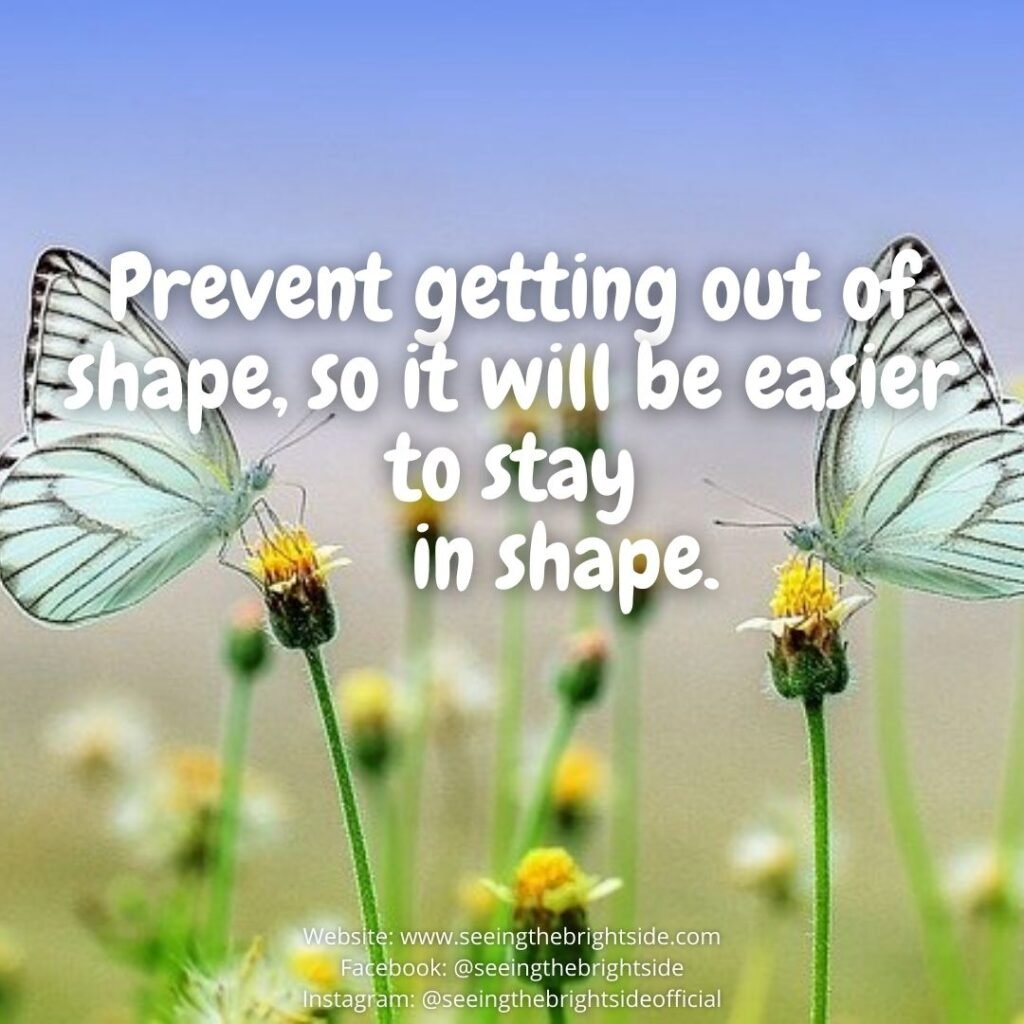 Words For Fitness Motivation
178. Weight loss begins in your head with the decision you make. Not in the gym with a dumbbell.
179. To stay fit, you need to see life as a big gym that requires constant workout,s and love for the treadmill would also help.
180. You can't substitute length for intensity when working out.
181. Workout toughens the body, tightens the slacks, and polishes your spirit.
182. Training may not be factored in as essential in life, but it puts more in your life.
Our Final Thoughts
Motivation is the primary source you need to go through for any purpose. Sometimes the motivation comes from the inner voice or words spoken by the best people worldwide. These motivational workout quotes are the best-chosen list to keep you motivated in daily life or workout routine and to take it to the next level. You can choose the best that suits your situation and enlighten your soul.