Childhood best friends are even more unique, as they have been with us from the beginning. Reuniting with childhood friends is a beautiful way to remember the past; they know you better than anyone else, and you can always rely on support whenever you call them.
A childhood friend is a friend you have known since you were both children; maintaining that friendship and remaining friends into adulthood is genuine. The shared experience you have with them growing up is a bond that will remain unbroken. If you are searching for some beautiful childhood quotes, you have come to the right place.
Check out all these childhood friend quotes that will return to your golden age.
Childhood friendships are one the challenging keep in touch till adulthood. Whether far or near, no matter the distance, we never forget our childhood pals. We all went through puberty and growth together. We experienced some beautiful moments of our formative years, so whether you are still in contact with your childhood friends now or not, those memories will forever bind you together. 
Special Childhood Friend Quotes You Must Read
1. The best part about childhood best friends is making it to adulthood as best friends.
2. The best part about childhood friendship is that even if you don't see it often, it feels like yesterday when you reconnect.
3. No matter how rich you are, you can't buy back your childhood; only your childhood friends can recreate those moments for free.
4. Those friends you had when you were twelve are your friends for life.
5. Childhood friends do not walk in front of you; they do not walk behind you; they walk beside you arm to arm.
6. Childhood friends stood by you during all the phases of life.
7. Roses are red, violets are blue, and childhood friends are few.
8. We may not remember dates, but we will remember moments.
9. When I go to the sea I play with the sands, building castles, and then I think about my childhood friends.
Childhood Friends Quotes Funny
Hanging out with your childhood friend is fun and watching your all-time movie with your childhood friends brings back memories you shared as children, building sand castles, playing hide and seek, having sleepovers, eating dinner together, sharing a piece of pie and all the beautiful things that come with it.
10. Friends aren't forever, they come and go, but childhood friends always have a place in our hearts.
11. No friends know you better than someone who has known you since 5.
12. Childhood friends become family over time.
13. Childhood friends are irreplaceable; they always have a place in our hearts.
14. As we get old, we remember old games we played, books we read, and friends we did with.
15. A best friend is a reflection of people you like
16. Childhood friends are like antiques. Their value appreciates with time.
17. Old friends are like alphabets; you can't write your life story without them. 
18. How good it feels; the hug an old friend.
19. Only confirmed friends can brighten your day when your lights dim.
20. Friends are forever in your heart, they may not always be on your mind, but like beautiful memories, they stay forever.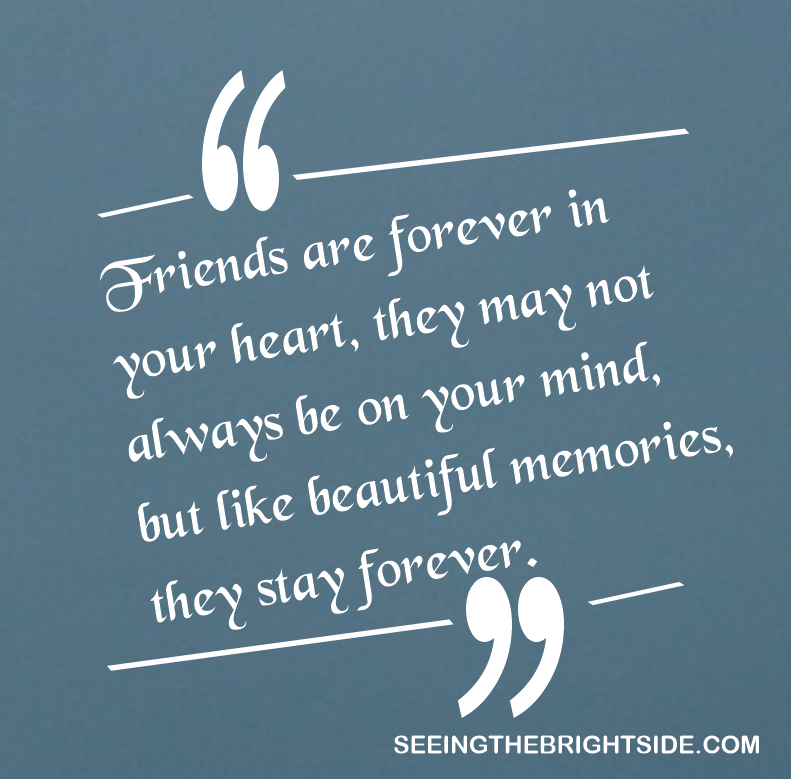 If you ever feel empty or frustrated with your day, you can go through our childhood memories and friend quotes, which will refresh your thoughts.
Childhood Best Friend Quotes
21. Leaving childhood friends is one of the most painful memories.
22. As we grow older and change personalities, we tend to part from our best friends.
23. You can never outgrow your childhood friends; memories keep you forever young.
24. One of the blessings of being close to childhood friends is you still have someone you can do stupid things with.
Best Friends Since Childhood Quotes
The best mirror is an old friend; they can be a source of inspiration, and childhood friends can partner in establishing a business idea because you can always trust them.
25. Wine, food, swings, and recalling memories with childhood friends must be excellent.
26. Lost is being alone in a new city without old friends.
27. A little time spent with genuine friends is better than years spent with backstabbers.
28. Friends value survival; it's the spice of living.
29. With childhood friends, there is no limit to what can be discussed; we know what topics to be avoided.
Memories Childhood Friends Quotes
30. A good friend is a lifelong connection.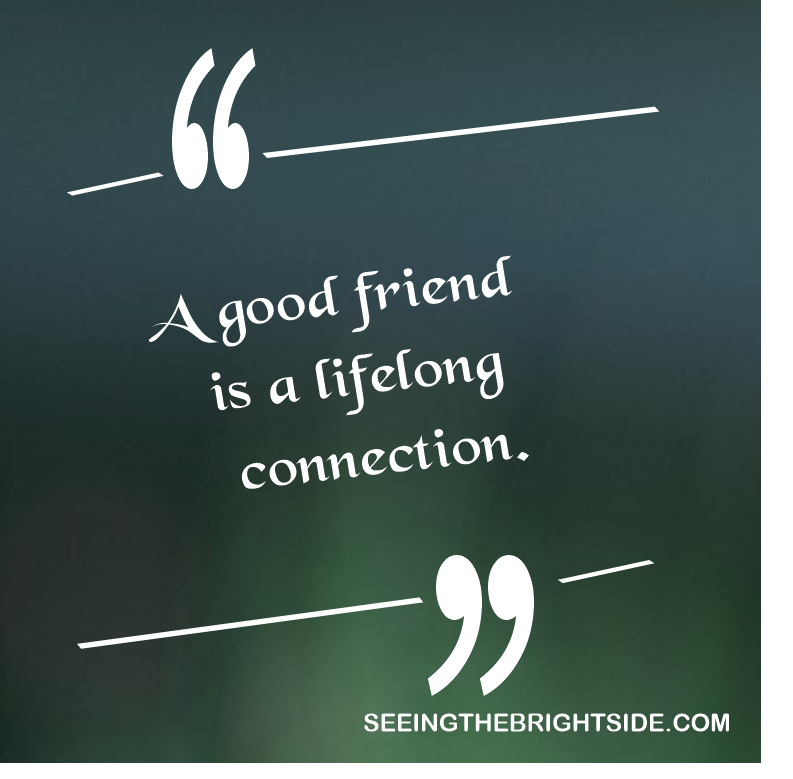 31. Childhood moulds us into what we are; it's a blessing having people to share those memories with.
32. A true friend sees your cracks and seals you with love.
33. The older I become, the more I realize that childhood's few joys are the purest.
34. There is a beautiful childhood memory we find solace; our thoughts gather when we need cheering.
Childhood Friends Captions
Getting friends is quick work, but solid friends that will remain in your life as childhood friends, who will always defend you at all costs are never easy to come by that Is why we need to protect childhood friends at all costs.
35. Some days, we wish we could turn back and relive our sweetest childhood memories.
36. Sometimes, we miss our childhood days when fights were temporal.
37. Childhood friends who make you laugh louder and smile brighter create memories with you.
38. The tea parties, campfires, sleepovers, and vacations with your childhood friends will leave a sweet taste in your bud.
39. Losing a childhood friend takes away a part of your childhood.
With the passage of time, man passes through different stages, and mostly there are ups and downs, but you always remember your childhood memories, no matter what you have gone through it's always the best of all time.
UNIQUE FRIENDSHIP QUOTES
40. When we read our old diaries and scrapbooks from childhood, there is a smile that cuts across our faces.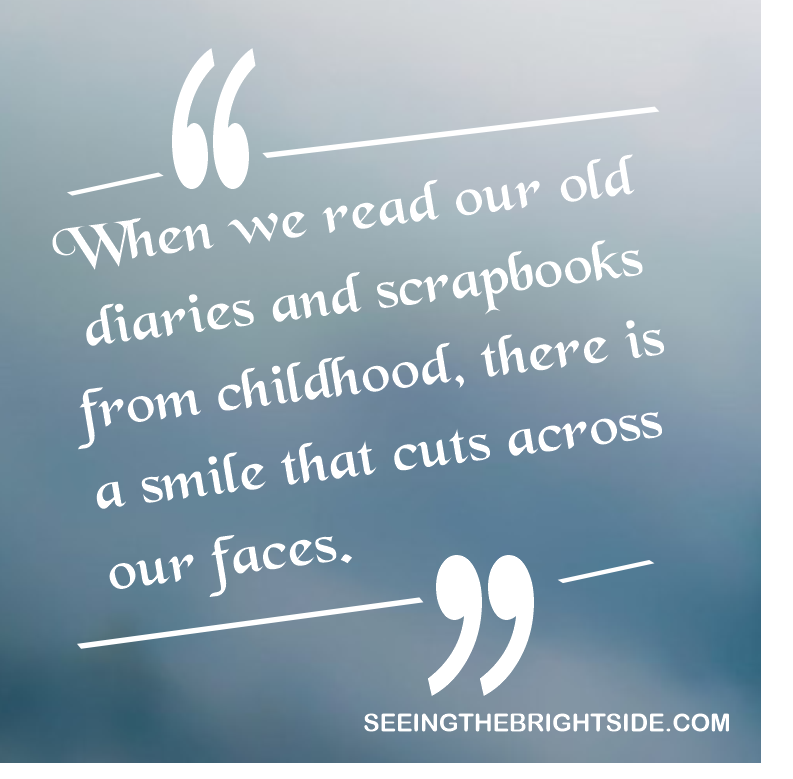 41. We fall, rise, play, fight, slam doors, the town menace, yeah, that's my childhood friend.
42. We can forget dates, names, and faces, but we will always remember childhood tricks.
43. If there is a tomorrow where we will never see each other, I hope there is a piece of me embedded in your memory, dear friend.
44. Remember the old songs we used to sing along to? I miss those childhood memories.
Childhood Friends To Lovers Quotes
45. I can never forget my childhood friend; we were geniuses and planned and executed the best pranks.
46. My siblings were my childhood friends, and I had more fun when memories were with family.
47. Our childhood friendships have passed through the test of time, distance, and light and dark times, yet we are still cuddled up here.
48. the Best part is when you fall in love with your childhood crush.
49. Growing up in a home without affection, your childhood friend's house becomes your adopted family.
Childhood Friendship Messages
We all have events or places that we miss from the past. Whenever we come into contact with these memorable things, they make us reminisce about the old times and moments we cherish all the days of our lives. These quotes can help us express ourselves better.
50. Sometimes we ate more in our childhood friends' homes because their mums always made an extra plate.
51. Having two homes was one of your best memories and your best friend's.
52. Nothing better than a loyal, honest and understanding friend.
53. Childhood friends leave a footprint in your life and a handprint on your back from all the hugs.
54. Reminiscing old times with old friends, perfect moment.
Childhood Friend Long Time Friendship Quotes
55. Childhood friends remind you how old you have grown to become.
56. Childhood friendship is usually home-grown with a sprinkle of love, compassion and many fun memories.
57. The incredible emotions when two old friends meet.
58. You can make new friends but never forget those that rocked your boat.
59. You can't make childhood friends; you have them, or you don't.
I Miss My Childhood Friends Quotes
60. Childhood friends are the best friends.
61. Childhood might have brought us together, but we choose to stick together as friends.
62. Meet your childhood friend, and then there is everything to talk about.
63. Having childhood friends is proof that loyalty still does exist.
64. Childhood friends take your secret to the grave.
65. A childhood friend is someone that will drop everything, crank up their car at midnight and not think about what they gain when they get a call from you.
66. When you need a best friend, he always appears no matter the distance.
67. A true friend sees the pain behind your smile.
68. Childhood friend brings out the child in you at every meeting.
69. Losing your childhood friend makes you so incomplete.
Sayings About Childhood Friends
Not every friendship can stand the test of time. Many friends go their separate ways for so many different reasons fighting, moving to another city and marriage. For these reasons and more childhood friends can have problems keeping in touch.
Childhood friends are rare – they will always stand the test of time no matter the distance. New friends are great, but childhood friends are gold.
70. The loneliest people are those without childhood friends.
71. The building blocks of our character reflect those of our childhood friends.
72. Without the memories of our childhood, love has no foundation in our life.
73. Our first independent experiences are made with our childhood friends.
74. Wrong decisions feel like fun with our childhood friends beside us.
75. The more time we spend with our friends during our childhood, the more stories we have to tell.
76. Our childhood memories are mostly the best thoughts we have when we find ourselves alone.
77. The voices of our childhood friends are what we need most when feeling down.
78. Times spent with childhood friends built memories and, most significantly, our confidence.
79. Our childhood memories will hold till the end.
80. Childhood friends live with a part of themselves.
81. No matter how separated we might be from our childhood friends, our memories shared bring us close.
We have curled 81 wonderful childhood friend quotes to make you come alive when you reminisce the good times you had as a child and the wonderful people who grew up around you and helped you shape your perspective.
The importance of childhood friendships cannot be overemphasized – our young friends shaped who we've become and were some of the essential parts of our life stories, we often learn to appreciate these friendships when we grow older and look back at the memorable moments and fun times we shared with our dear friend
We hope these quotes help you remember those feel-good moments and put a smile across your face at the same time.
You can share this with your childhood friends and family, let them read and cast their minds on beautiful friendship also share it on any other social platform.