Jurgen Klopp Quotes, Who can be a better inspiration than Jurgen Klopp? Jurgen tells us the kind of man he is and how he views life. He can be funny, curious, and enlightening. Here are some quotes and motivation from Jurgen Klopp on how you can challenge yourself and be successful! They're also sensational!
Start Your Day With These Best Jurgen Klopp Quotes
Jurgen Klopp Motivational Quotes
"You can sleep between lessons but not during them."
"It needs time. Nobody wants to hear it, but that's the truth: if you want to succeed in the future, you must be ready to work now."
"Life is too short not to celebrate nice moments!"
"I have only one understanding of the development and of making success, and that's by going step by step."
"It's a rule to give all, and it can make a difference if you work more. If you don't have to give all and still win, what's this?"
"I understand aggressiveness in only one way: being prepared to hurt yourself, not someone else."
"Anyone can have a good day, but you have to be able to perform on a bad day."
Best Jurgen Klopp
"Money isn't the most important thing. It is important, of course. I am not Mahatma Gandhi."
"When I left Dortmund, I said it's not important what people think when you come in but what they think when you leave."
"To be successful and win a title with a great club like Liverpool would be 100% one of the greatest things I could ever imagine."
Jurgen Klopp also talks about his passion! Football! It might be your passion, too; who knows? Walk with Jurgen as he speaks on what football means for him.
Jurgen Klopp Funny Quotes
"I ask that you believe in this team and that we can achieve great things."
"Everybody in the stadium has to be in absolutely top shape. The guys selling hot dogs must be in top shape."
"It's like Harry Potter, but it's about football. No Harry Potter is flying on his stick – just football."
"When I sit here in four years, I would say we won one title. If not, next time [I will manage] in Switzerland."
" I had the talent for the fifth division and the mind for the Bundesliga. The result was a career in the second division."
" When I left school, the head said, 'I hope you can do something in football because, if not, I have not the best feeling for your future."
"I'm not sure what you need first – the players believing or others believing in them – but in the end, both have to think it."
Jurgen Klopp Quotes On Relationship
"Without being the most confident person in the world, I think I am the right person for Liverpool."
"The more players I have, the more difficult choices there are for me, but the better it is for LFC."
"I don't want to spend money the club doesn't have; I don't want to hold a player that doesn't want to stay."
"We don't want people to leave the stadium until the game finishes."
"The dream is to have a team full of 'Scousers.' What we want to be in the sport for everybody with a Scouse soul."
Jurgen klopps challenges you to win! He challenges you to choose success for yourself.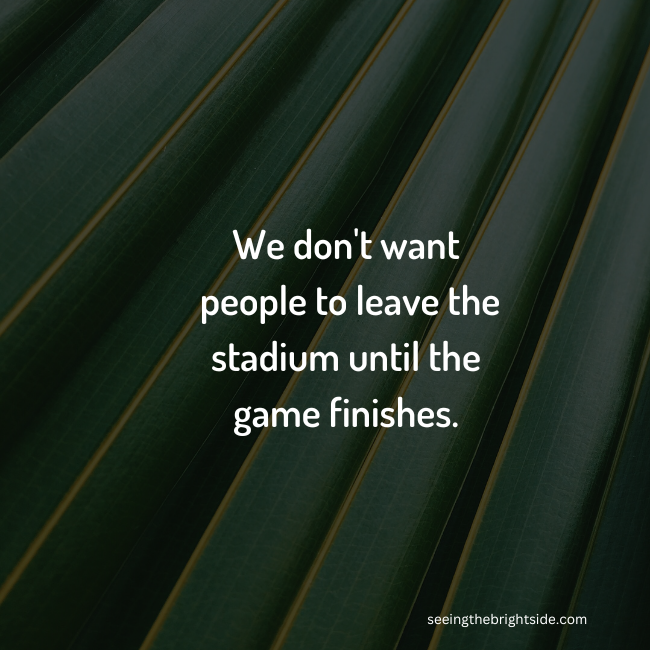 Jurgen Klopp Inspirational Quotes
"The challenge is to stay cool enough to handle the pressure at the moment to succeed in the future."
"To be successful, you need results in a row. You can't win, lose, win, lose."
"If you want special results, you must feel special and do special things together."
"You can speak about spirit, or you can live it."
"Coaches will say that it's not important for their team to run more and prefer to make games the right way. I want to make games only the right way and run 10 km more."
"When you create circumstances together and try everything, you can lose. But you need to show the importance."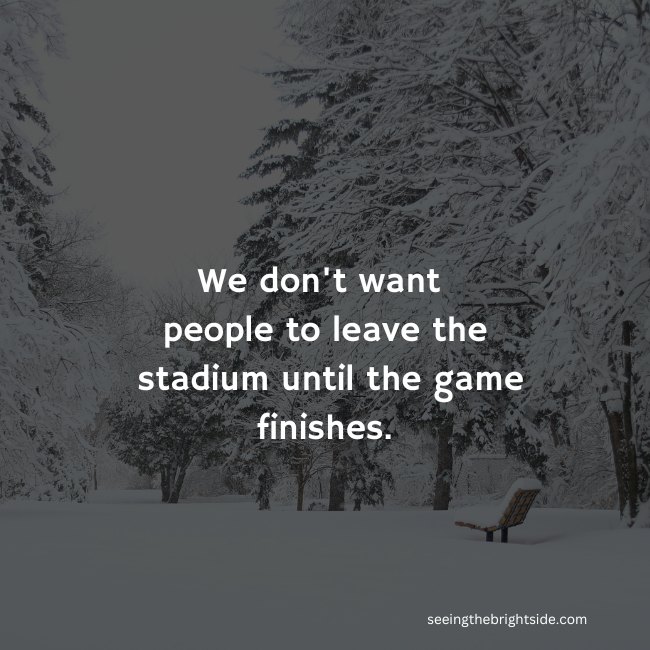 Jurgen Klopp Leadership Quotes
"That's what you live for as a sportsman. You have to put up a fight."
"I'm positive and optimistic, so I always expect the best."
"If two smart, intelligent, clever guys sit together at a table, and you both want the same, where can be the problem? We all want to be successful."
"One of the biggest rules in football is avoiding crosses."
"Football is a game you cannot play without making mistakes."
Jurgen Klopp Funny Quotes
"Fighting football, not serenity football – that is what I like."
"I love being like a player's friend, but not their best friend."
"I love pets, especially dogs." ~ Jurgen Klopp
"Basketball. I love it. I can't believe these giants move like kids. They are so flexible." 
"The emotion to handle the pressure is one of the biggest challenges in football – it's the top challenge."
"Messi is the Best. There must be life out there somewhere, on some other planet. Because he is too good, and we are just too bad for him."
"I didn't take many penalties, but I never missed one. You need ick to your plan."
"My father gave me some advice when I was very young – whatever someone tells you in the future, don't forget Pele is the best."
"If you lose a game, everyone asks why this player didn't play. If we win, nobody asks."
"Bad performances can happen and are not that serious – even with new players. You can't, say, sell him, get a new one."
"I am not saying I am the best manager in the world. But I'm quite good."
"He is something. I love him. He is Sir Arsene Wenger."
"Only stupid people are changed by success."
"It's not about changing people; it's sometimes about changing a situation. How can we build an even better situation for them?"
"When you play sports like tennis, you're alone, and that's a good school for life, but it's also a good school for life to bring your best and make those around you better, too – helping others in difficult moments."
"I like learning more about people; I like to talk to people."
"I'm not a one-person show. I was never that in my life, and I never want to be that."
"I have a second pair of glasses, but I can't find them. It's hard to find glasses without glasses!"
"I am not a dreamer. I am a football romantic."
"The only thing I can say is that I like people; I like human beings with their faults and strengths."
"I have no problem if someone wants to hug me – if I know him!"
"My biggest skill is common sense. I understand life."
"I don't think I'm an unlucky person." 
"The Premier League is one of the most difficult in the world. Five, six, or seven clubs can be the champions. Only one can win, and all the others are disappointed and live in the middle of a disaster."
"It doesn't make it any easier to run your heart out when you've just woken up in a five-star hotel."
"Too much comfort makes you comfortable."
"You can speak about spirit, or you can live it. We took the team to a lake in Sweden where there was no electricity. We went for five days without food."
"I show my team very often Barcelona but not how they play. Just the way they celebrate goals."
"This is what I love about football. That's what you have to feel all the time. Until you die. And then everything is OK."
"It is not my sport. I wouldn't say I like winning with 80% [possession]. Sorry, that is not enough for me."
"What we call in German 'English' — rainy day, heavy pitch, 5-5, everybody is dirty in the face and goes home and cannot play for weeks after."
"My players sleep in double rooms the night before the match. I hope that nothing happens."
"I couldn't imagine the world would change like that from two-and-a-half years ago."
It is motivating quotes from Klopp while facing criticism over a change in an opinion.
"That's the problem these days. Whatever bulls**t you say, nobody will forget it."
"One hundred million was a crazy amount of money. Since then, the world has changed completely, and we have signed the most expensive goalkeeper and all that stuff."
"We don't care what the world around us thinks like Man United didn't care about what I said. It's only an opinion at that moment."
"Did I change my opinion? Yes. That's true. But it's better to change your opinion than never have one."
"Whatever people say about that and bring it up again and again, I have had worse days in my life and worse things. I am fine with that. We have the players we wanted. I am fine with that."
Klopp also speaks passionately about his club and what he thinks of other clubs.
"Cristiano reminds me of German tennis player Michael Stich. He was destined to make history, but then Boris Becker showed up."
"Cristiano is so fast, strong, incredible, but he has one problem: Leo Messi." 
"We have a bow and arrow; if we aim well, we can hit the target."
"The problem is that Bayern has a bazooka. The probability that they will hit the target is higher." 
"If you are young and open, and start loving football and think about it, then there are not a lot of alternatives to LFC. If you are a fan of another club, it's OK too. But if you want to be a fan of 'the' club, it's Liverpool FC." 
"FC Liverpool is the best club in the world." 
"There is a place in the net where the keeper cannot reach the ball. The problem is the pressure you feel in a penalty shootout." 
"Bayern go about football like the Chinese go about the industry. They look at what the others are doing, then copy it with other people and more money. And then they overtake you."
He [Arsene Wenger] likes having the ball, playing football, and passes. It's like an orchestra. But it's a silent song."
"If I have to describe this club, it's a big heart."
I am not the guy who is going to go out and shout, 'we are going to conquer the world or something like this. But we will conquer the ball."
"The best word I can say to describe this is: Boom!" (After beating Manchester City)
"We will go again… This team is one of the best that ever played for Liverpool, 100 percent." (After the club finished the 2019 game as runners-up)
"We know this club is the mix of atmosphere, emotion, desire, and football quality."
"We created our own story and history and didn't try to do what our wonderful dads and grandfathers did with this club."
A message to those Liverpool supporters? We have to change from doubter to believer – now."
Crazy players love me – I don't know why."
"I don't have a power nap when I have training. I take it, so I am fresh again for the next session."
"Does anyone in this room think that I can do wonders? I'm a normal guy from the Black Forest."
The team will go out and battle for you and look to represent you, the club, and the city in how we approach our work: this is my commitment."
These young players are our future. If we handle them like horses, then we get horses."
At the Athletic Bilbao game;
"We need to find some rhythm, but I am pleased with this."
"If you need a break, keep the ball and let them run, but we didn't do that."
"We are not blind; we see what others are doing; we just have to be able to beat them."
"It's about improving based on good defending and finding a way to play proper football to get people excited."
"We want to be building based on the last few years."
After booking their champion's leagues ticket;
"The start was difficult for us; we were impressed by that."
"We had 11 problems, if you want, in the first half."
"We just had to make sure that everybody could see that we tried, and that's what we did in the second half."
Conclusion
Jurgen Klopp has come a long way in his career, and one thing that has remained permanent is his overwhelming love and passion for his team, Liverpool FC. He speaks with experience, and when he talks about how his team did in a game, you can see how much of a motivation-monger he is and how good a relationship he has with them. Jurgen Klopp has the best words to motivate you in the world of football and in whatever it is you hope to achieve and succeed in!