1. You made your choice, no matter how difficult it may have been.
2. Every choice you make in life impacts you in positive or negative ways.
3. Although you cannot choose how you lose, you can choose how you recover and prepare to win again.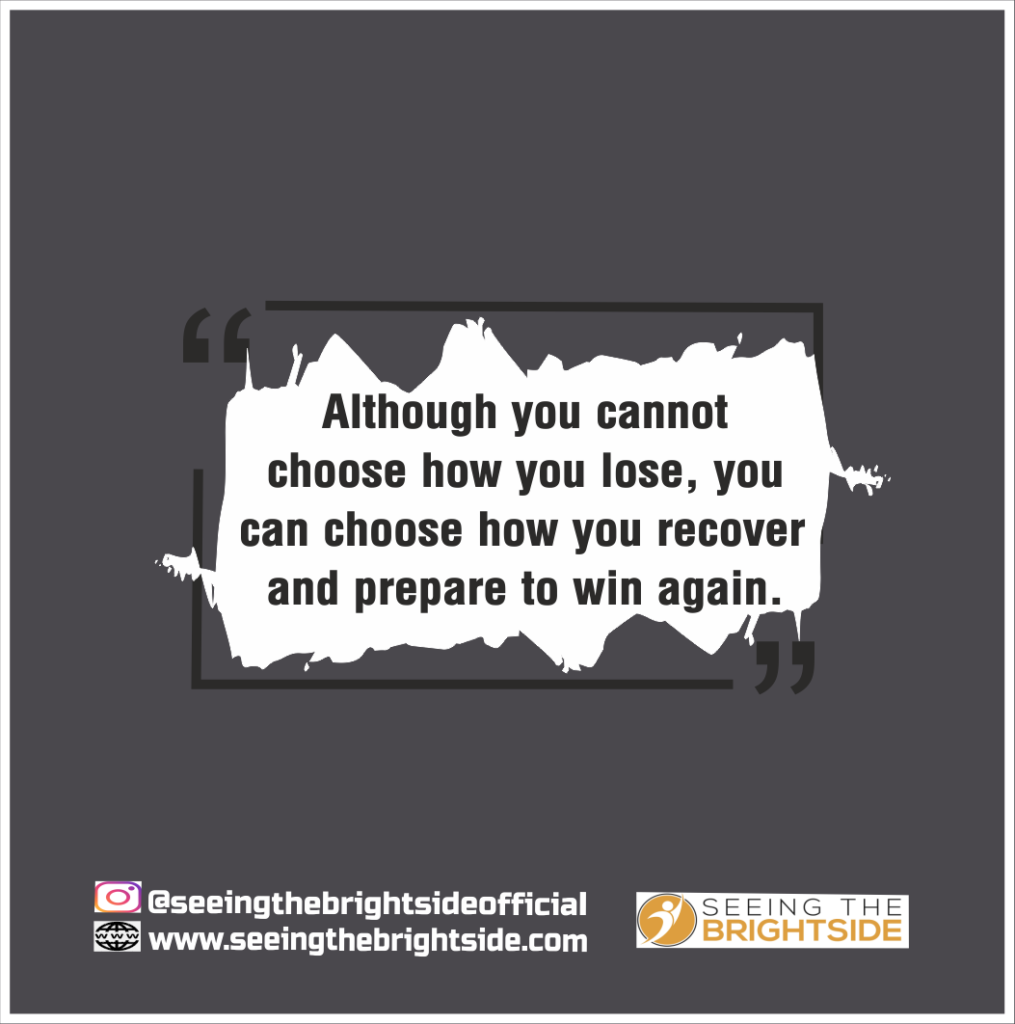 4. Our joy comes from how we think and the choices we make in life.
5. Our choices reveal more about who we are than our abilities.

6. No matter what the magnitude of the decision is, our brains are hardwired to make good decisions.
7. You will spend 90% of your life with your mate, choose carefully.
8. Choosing how to handle life's bumpy corners is a choice.
9. Choosing the right path for your life is a matter of choice.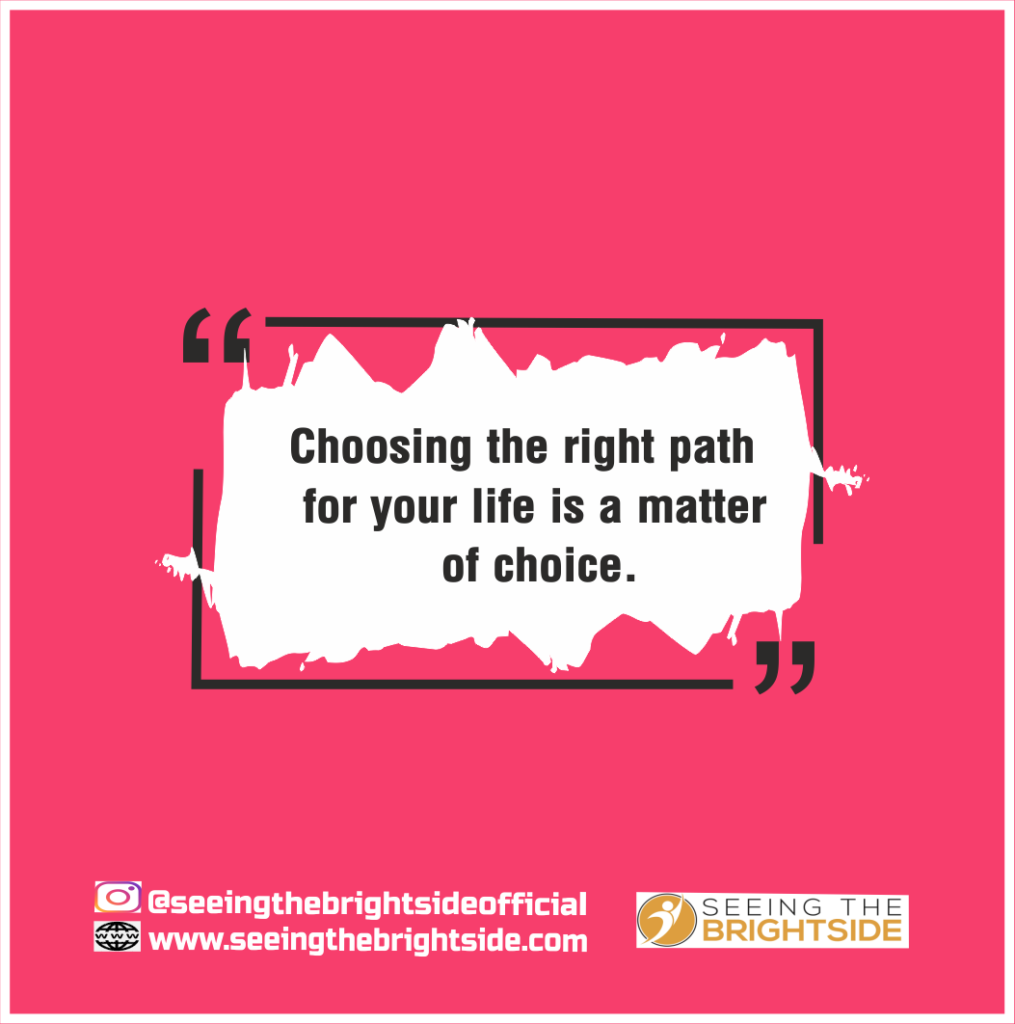 10. We need to consider and be prepared for the consequences of our choices before we make them.

11. By gradually changing our behaviours, we can also incorporate more healthy choices into our lives.
12. Choices are ours, the ability to do as we wish and as we want remains with us.
13. We pay the price for what we do and a greater price for what we allow ourselves to become through our choices in life.
14. There is no point in continuing down the same road and arriving at a different destination. It's better to have your goals align with your actions.
15. Whether good or bad, your choices will follow you forever and will affect everyone who crosses your path in some way.

16. The truth is that you can choose to be unhappy or happy; however, you can't choose the consequences of your choices.
17. Our future is determined by the choices we make in life.
18. Every new, conscious, and committed decision you make changes your life forever.
19. We make choices based on what we desire, and our priorities shape our actions.
20. Choosing to climb a mountain is one thing, but getting to the mountain's apex is the ultimate.

21. Choosing is hard when things are unclear, so most people opt for the safest option.
22. Eighty percent of the time, decisions are influenced by fear of the unknown.
23. Making choices that fulfil our deepest potential requires us to be true to ourselves.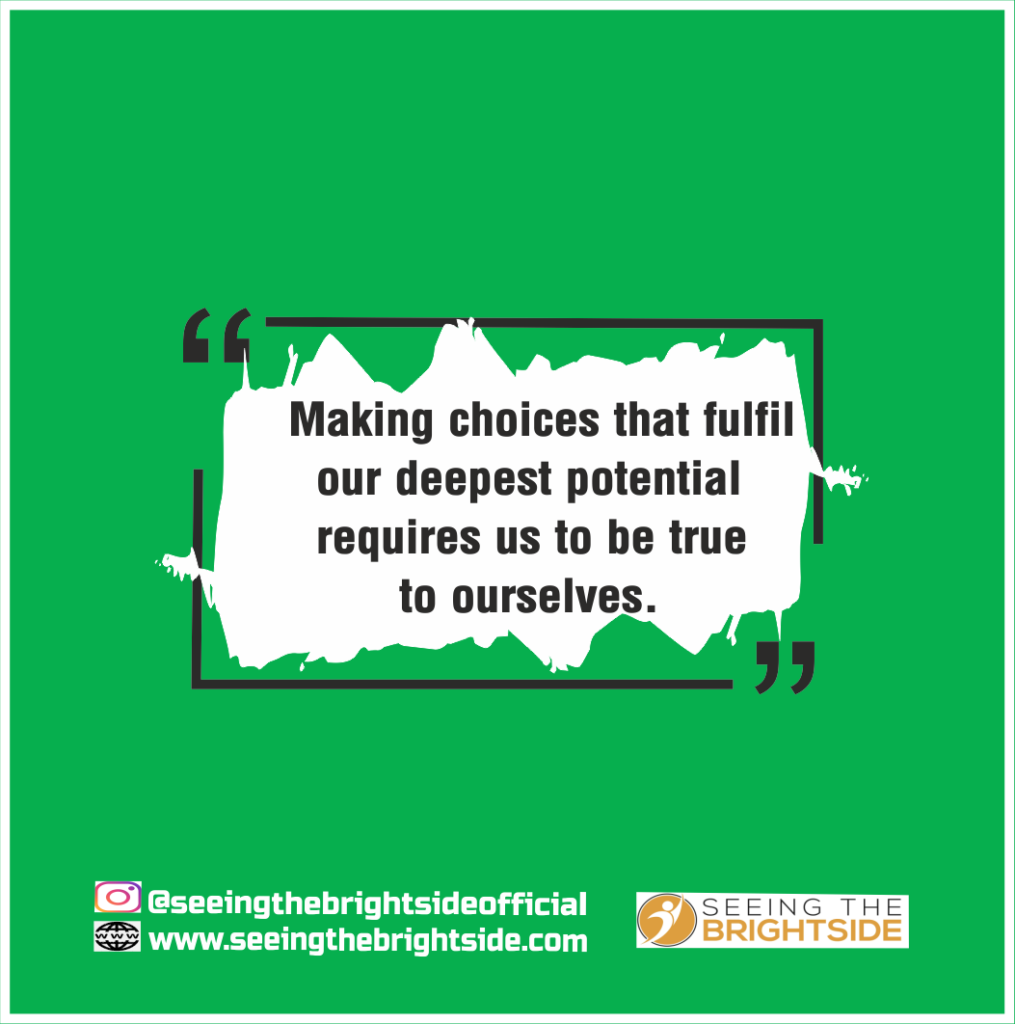 24. Choosing to play safe about your choices means that you will not grow.
25. To make positive choices, you need an environment that makes them easy, natural, and enjoyable.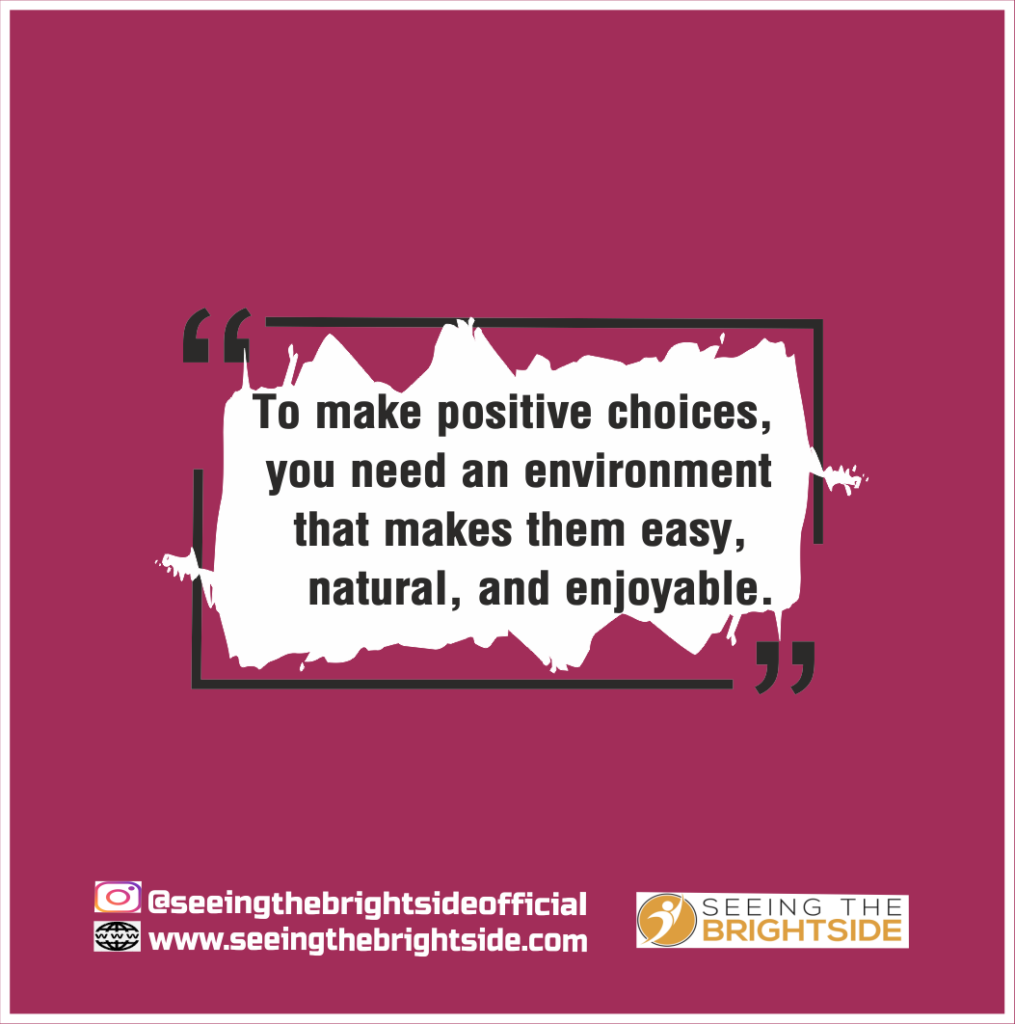 26. It is impossible to impede someone's free choice no matter what their decision is.
27. Your choice under pressure will reveal who you are.
28. Being who you choose to be is more important than who you used to be.
29. Anyone can do both good and evil, but our choices make us who we are.
30. Questions we ask ourselves determine the kinds of people we will become in the end.

31. To be like everyone else or to be yourself and stand out from the crowd are the two choices you have in life.
32. We cannot change the past, but we can move on with our choices.
33. You can't force positive feelings, but you can choose how to act.
34. The choice is yours, to conquer your fears or to let them conquer you.
35. Growing and maturing will allow you to become accustomed to living your lives your way and making your own choices.

36. It is not the world that determines your fate, but rather it is your own choices and decisions.
37. Put most of your effort into lifestyle choices that align with your core values.
38. Only when we understand our behavior can we make conscious choices.
39. You have to decide at some point in your life whether to write another book, turn the page or close the book.
40. Many of the best decisions are squandered because our fears prevent us from taking action.

41. We cannot undo our poor choices, but we can change our direction and start again.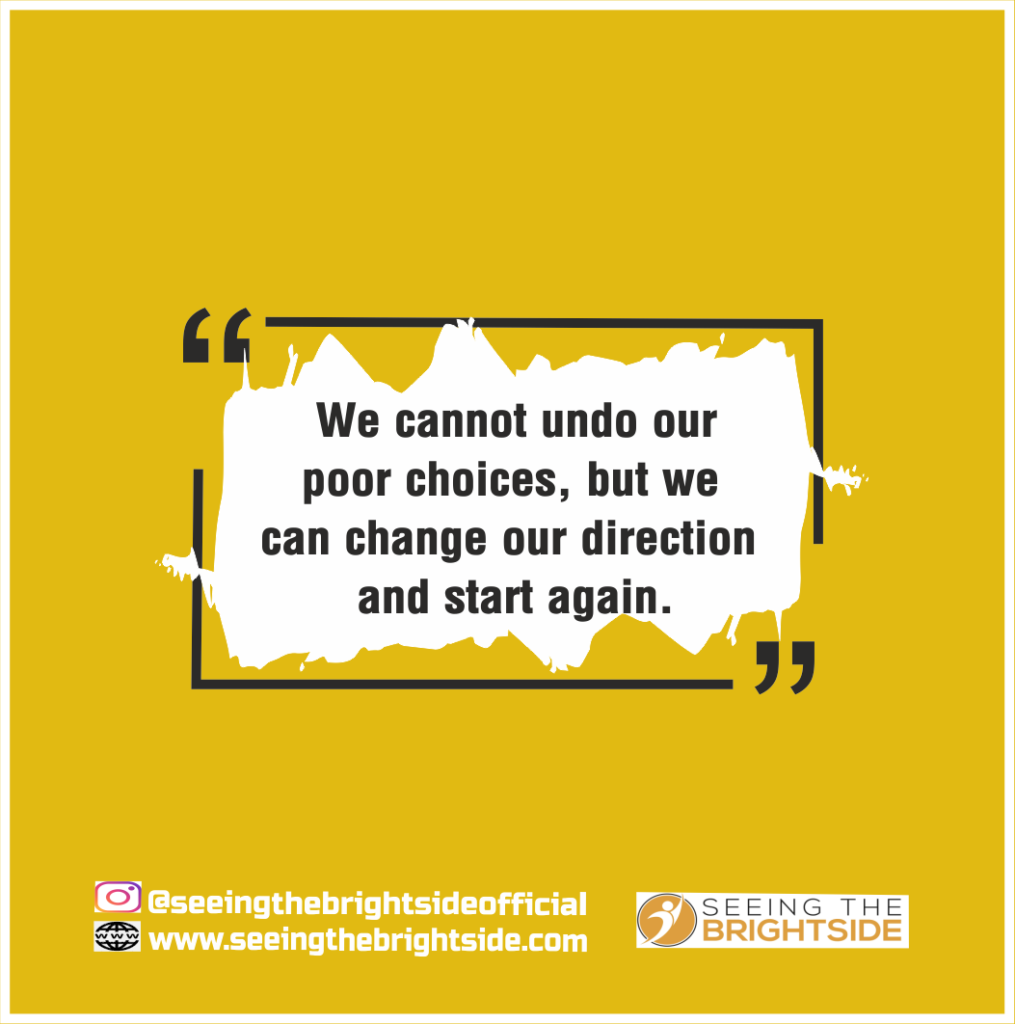 42. Decisions about our lives should not be influenced by what people expect of us.
43. From a bunch of wrong choices sometimes require you to choose the least wrong one.
44. The first step towards making better choices is to be brutally honest with yourself about your behavior.
45. There is always a choice, but not all options are appropriate for you.

46. You must make your choices based on what's honest for you, not what critics think.
47. Each obstacle we face marks us either as weak or strong, and each problem marks us as bitter or better.
48. If you don't like your life, you should make better choices.
49. It is impossible to control the behavior of others, but you are free to decide how to respond to it.
50. What matters is that you made the right choice, no matter how hard it was.

51. The moment you choose not to deal with an issue, it will come back to haunt you.
52. We are often preoccupied with what is convenient instead of what is right.
53. Choices are rarely easy, even when they are the right ones.
54. Don't let your decision be driven by the belief that you have no other choice.
55. A choice has consequences, and once you've made a choice, the responsibility is yours.
56. There are only two choices: Taking a chance or playing it safe.
57. Choose the best option from your choices, then move forward.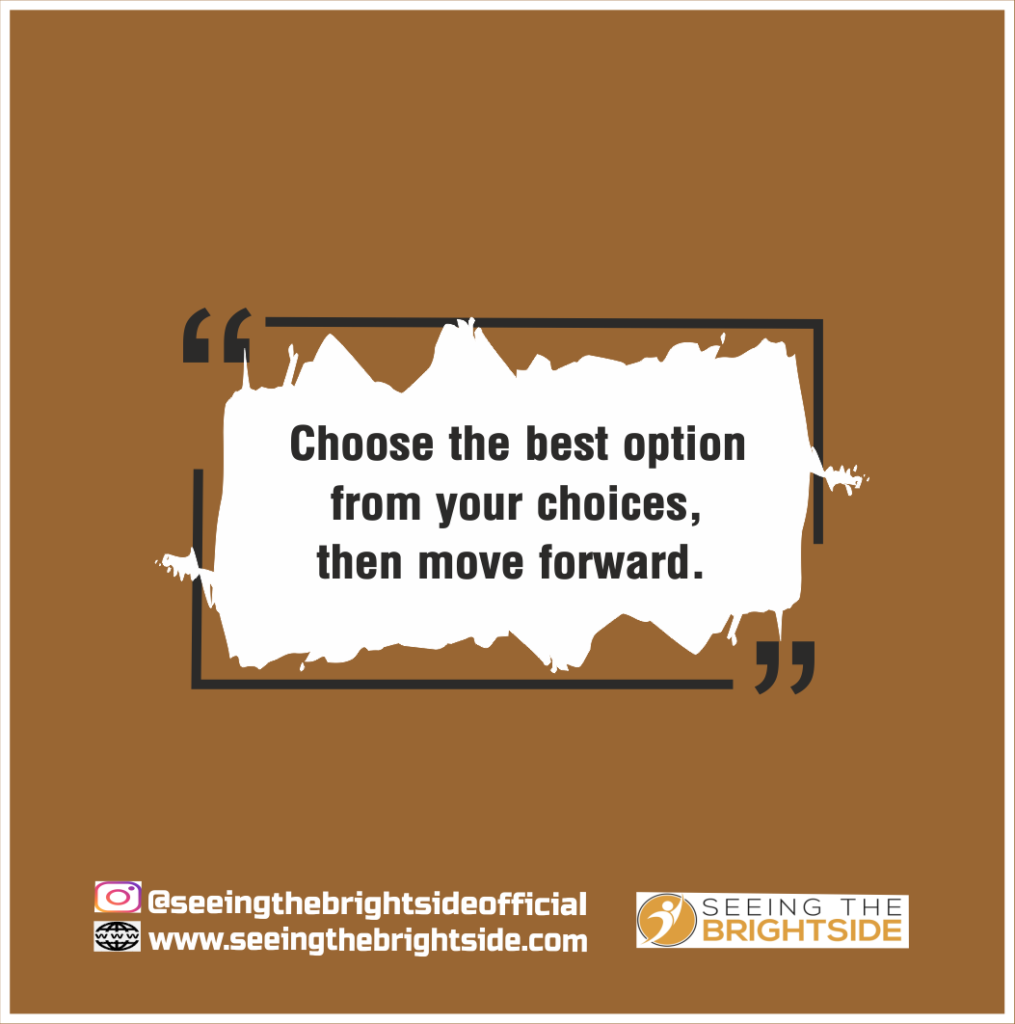 58. No matter how much you like your choices, you can't escape their consequences.
59. What makes you talented depends on what you choose.
60. You can never be too careful in choosing your enemies.

61. When you let others convince you that you have no choice, nothing you do will ever feel good.
62. Love is a choice you make every moment.
63. The people you surround yourself with and the choices you make right now will determine how your future will turn out.
64. No one has the right to take away our choices, not even our loved ones.
65. Nothing can change your opinion or rock your worldview if every choice you make is from an honest place.
66. Life is not about virtues or vices but how we receive them and make choices according to our circumstances.
67. No matter what choice you make, your reaction will have consequences on you and others connected to you.
68. The remarkable thing is that every morning we can choose the attitude we want to adopt for the day.
69. Ultimately, true happiness is not determined by the number of friends but by the worth and choices you make.
70. Love is a choice, and it isn't determined by emotional whims or fancy. It's a constant commitment made regardless of the circumstances.

71. Dreams are not matter of chance, they are matters of choice. They are not things to wait for but things to achieve.
72. All actions, words, and thoughts we make during our life must be accepted as the consequences of our choices.
73. Many of the decisions we face in life are in front of us right now, they are tough, but we must make them.
74. We can reach our goals if we learn certain things carefully and make our own decisions rather than depend on conditions.
75. Life sometimes gives you a choice between turning the page, writing another book, or simply closing it.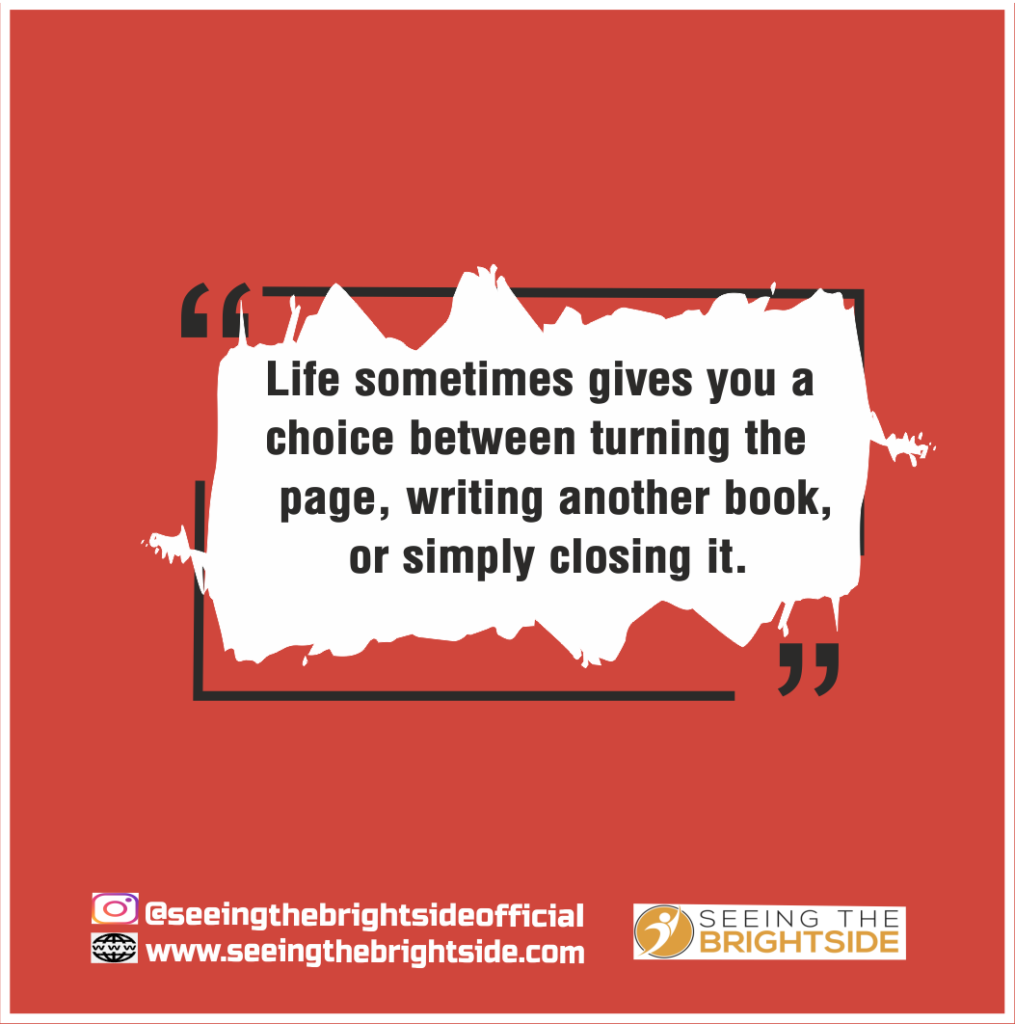 76. The best way to bring peace into your life is to always choose kindness over being right.
77. The choice of civility is yours.
78. We have the choice to become who we will be regardless of what we were in the past.
79. We become friends through choice, not chance.
80. A decision is only considered right if you believe it is the right one at that moment.

81. When everything is difficult, we choose between falling to our worst selves or rising to our best selves.
82. There are always choices, and the better the choice.
83. True freedom of choice is inherent in making ethical decisions.
84. Despite all the riches this earth can offer, freedom of choice remains more cherished.
85. Most times, the decision to avoid a confrontation was a bad one.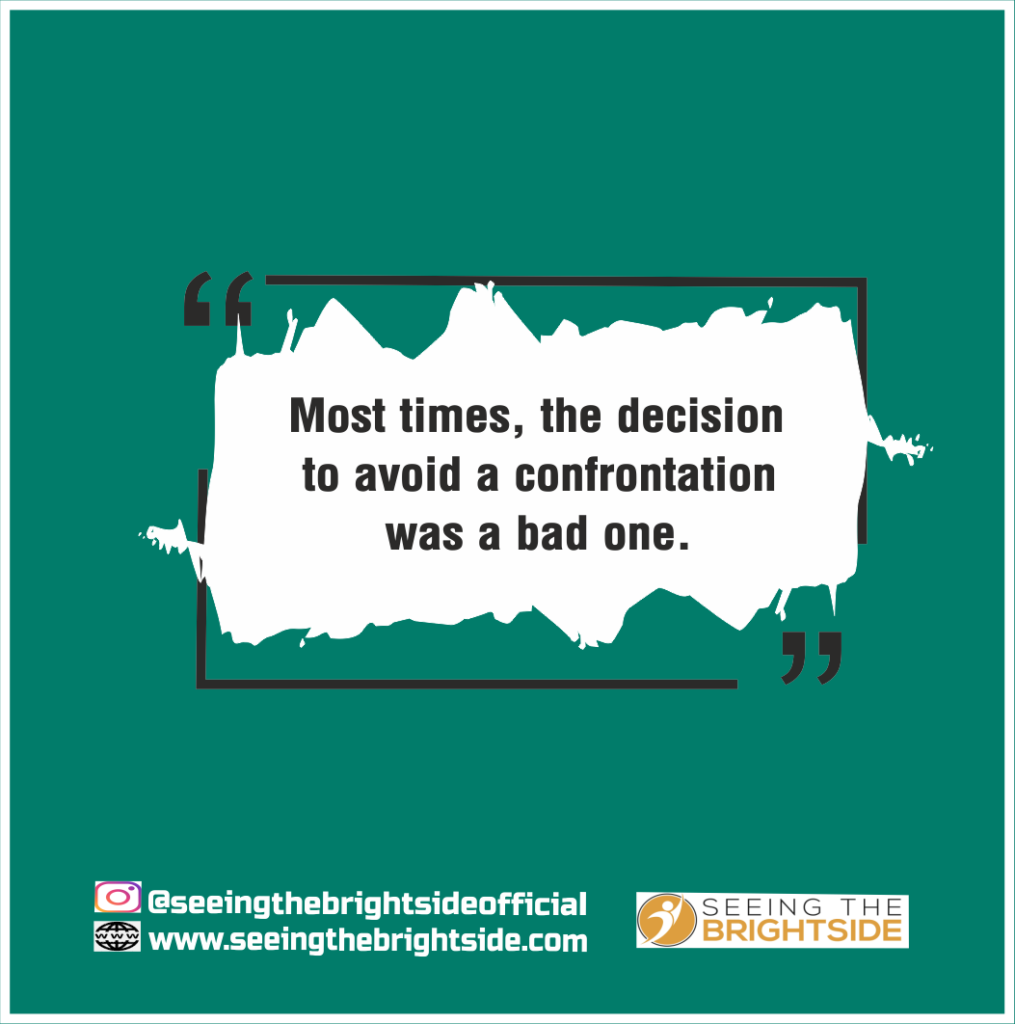 86. It is a conscious choice to live in peace.
87. The key to being happy is to choose it.
88. Compassion is choosing love over comfort or convenience.
89. All you do must be driven by choice, love, and passion.
90. Success is about choice and opportunity.

91. Happiness can sometimes be difficult to choose but we must do the right thing.
92. Most lovers in the world are not with their first choice.
93. You cannot control whether your situation changes, but you can choose how you view it.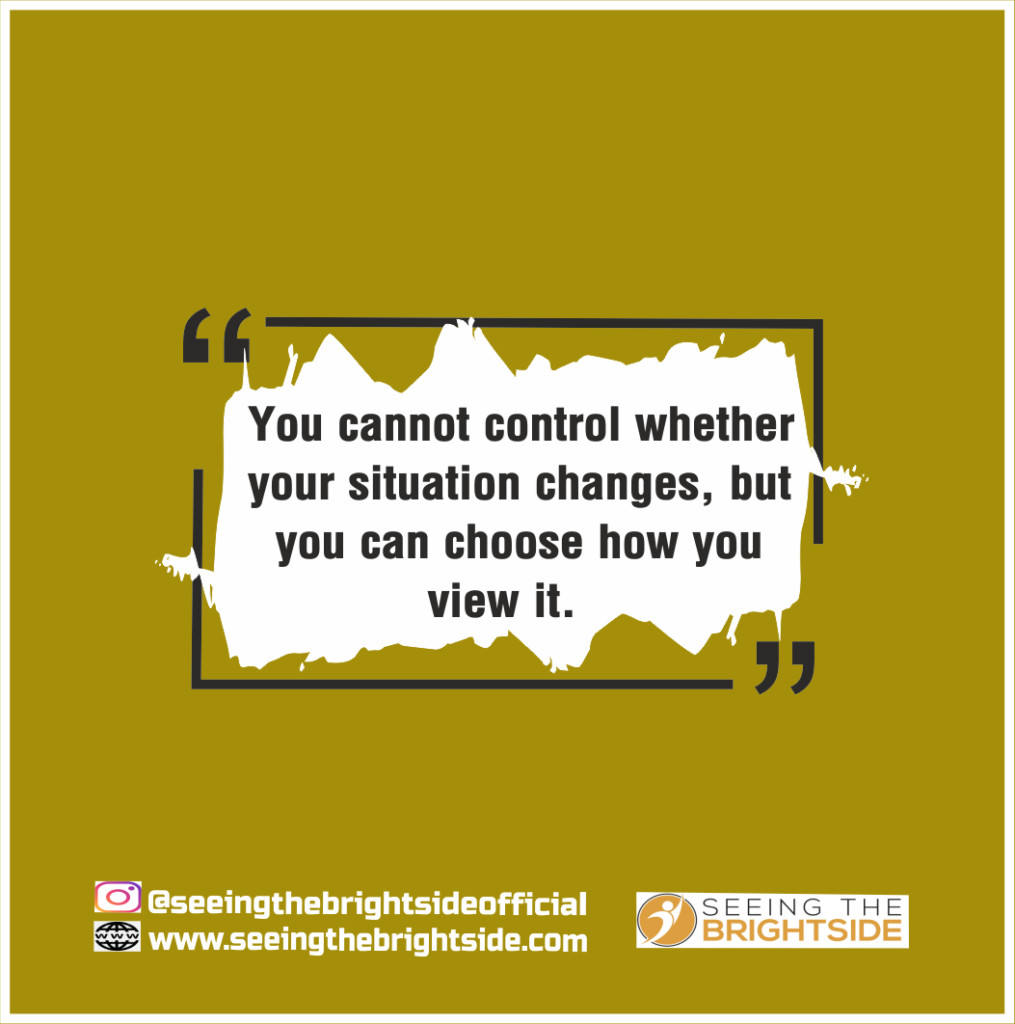 94. When we delay a decision, we sometimes lose the opportunity forever.
95. The choice that you make today determines what happens to you tomorrow.
96. You cannot live in peace by default, but you must make a choice every day.
97. A person's choice is the most important factor for their growth.
98. One of the amazing things about humans is that we have the choice to keep going.
99. Each choice you make reflects the values that drive your life.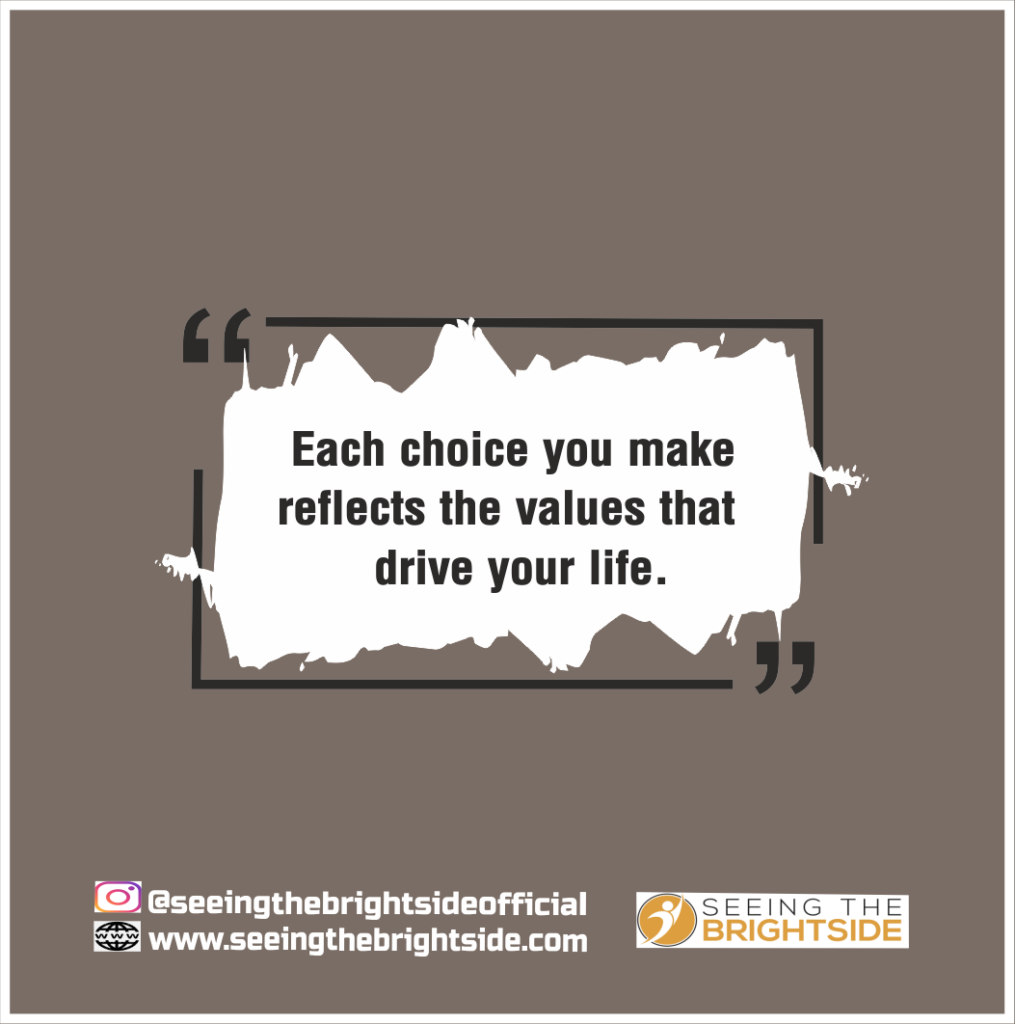 100. Even if you don't decide, you've still made a choice.

101. No matter what you choose to do, it is entirely up to you.
102. Responsibility and choice go hand in hand with awareness.
103. The choice is almost always between changing one's mind or proving that there is no need.
104. We choose to be offended, we're not forced to accept it.
105. Choosing between loving and understanding a woman is a choice men must make.
106. Throughout life, change, choice, and principle are constants.
107. Once you decide what you love to do, you have made a life plan and career choice for yourself.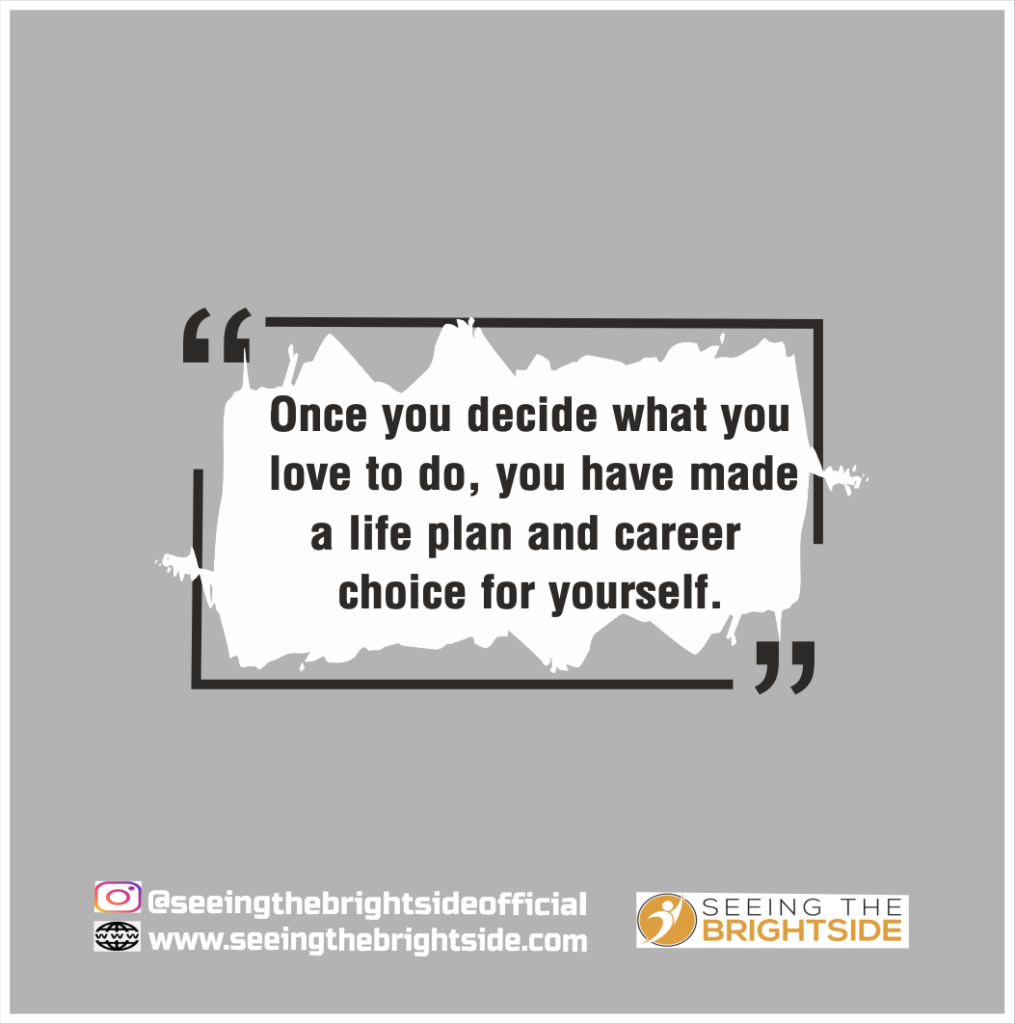 108. In life there will be stress, but it's up to you whether you let it affect your life or not.
109. Our choices greatly affect us; Some we regret, some make us proud, and some will haunt us forever.
110. Decisions are the fabric of our daily lives.

111. Your choices can either lead to success or failure, depending on how you define the terms.
112. You become more aware of your freedom to choose when you have to make more decisions alone.
113. Choosing your path in life becomes a part of your identity.
114. Decisions are necessary to move forward.
115. It shouldn't matter from what side of the fence you jump at times; What matters is the leap itself.
116. Having mortality in the picture makes our decisions more meaningful and beautiful.
117. The hinges of destiny are the choices we make.
118. Making the simplest choice can sometimes have the greatest impact.
119. Truth doesn't choose us; we choose what we do with it.
120. Your beliefs determine your choices, which affect your beliefs in turn.

121. A hero is defined by the path they choose, not by what they are gifted with.
122. Every decision you make should be based on what is right and doing nothing is the worst decision.
123. Your choices and decisions determine your destiny.
124. Those choices I made yesterday have shaped me into what I am today.
125. You can choose your response to other people even though you cannot control what they do.
126. Our choices are far more indicative of who we are than our abilities.
127. The most meaningful self-kind acts can be very hard in the moment, but they're the best choice for the long run.
128. The majority of people regret poor choices from the past.
129. Whether conflicts spiral out of control or become opportunities depends on the choices we make.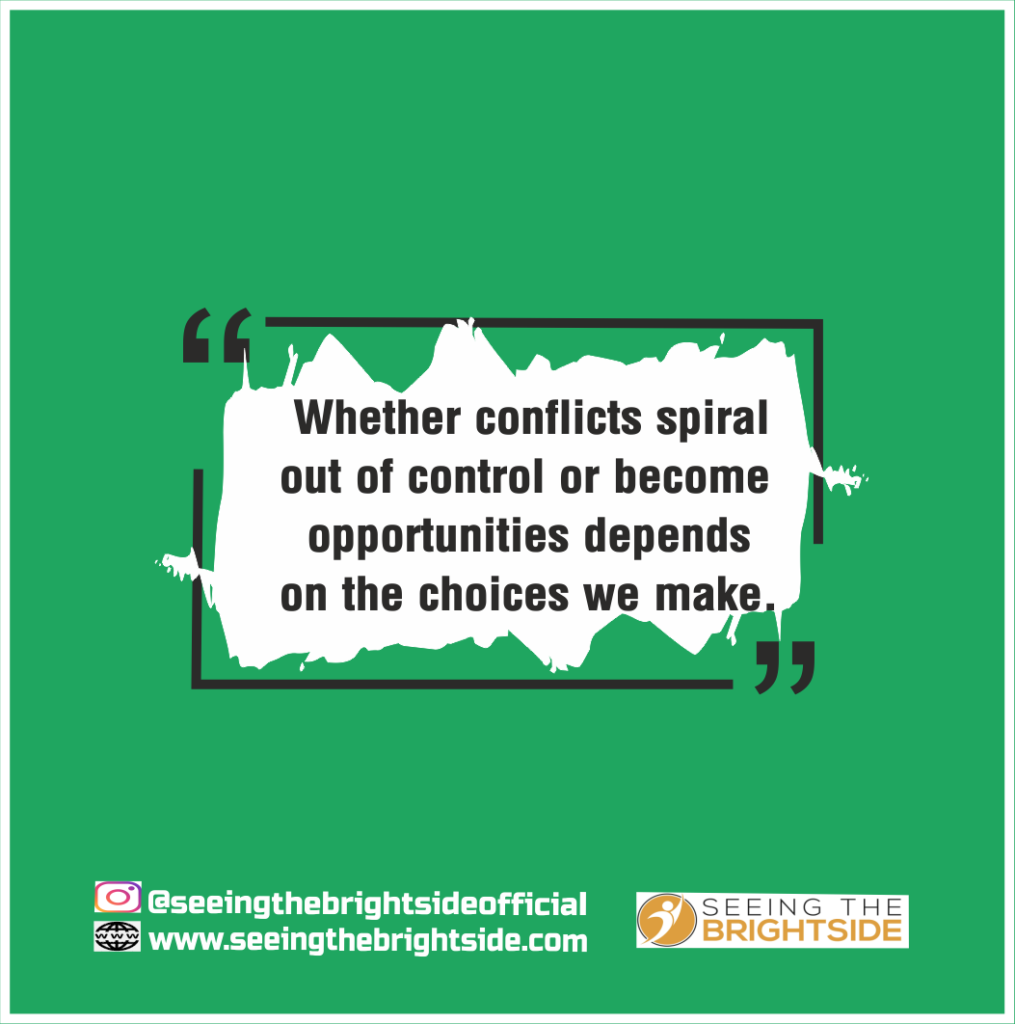 130. Action or choice is determined by motivation.

131. The choice is yours whether to be worried and sad or happy and at peace.
132. A successful life is a result of choices, not random events.
133. The consequences of our choices are solely our responsibility.
134. Regardless of what happens, choose happiness.
135. To attain sustainable and lasting happiness, we must accept that happiness is a choice.
136. The choice is always yours whether to learn from your life experiences or to blame them.
137. A lot of what defines our lives is about our choices, and they determine the direction of our lives.
138. In the present moment, patience allows us to stop, think, and choose wisely.
139. Life will always bring you pain; the extent of your suffering is your choice.
140. Taking responsibility for the actions of others is unhealthy, but being mindful of your choices is healthy.

141. In every moment, we can choose silence or noise, carefulness or carelessness.
142. A big change doesn't need to be difficult, but it must begin with a decision.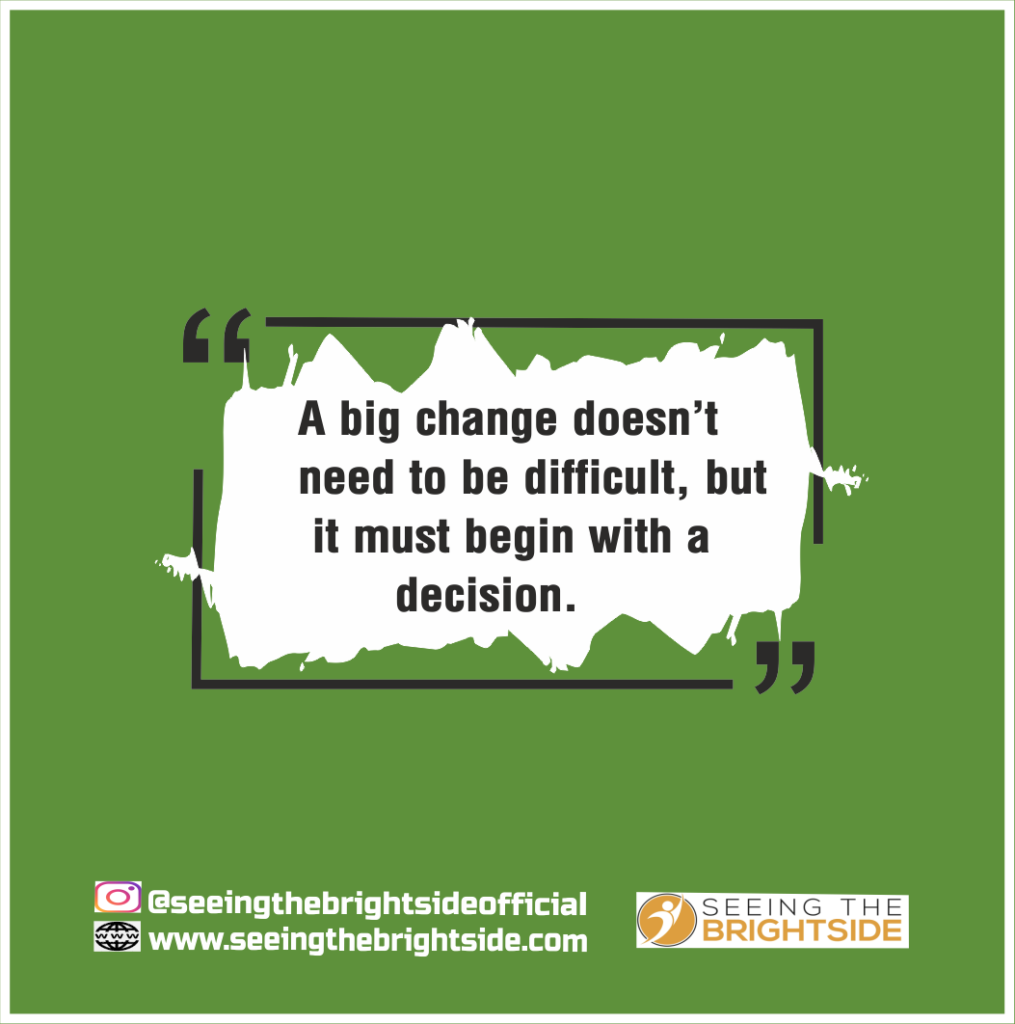 143. Each choice we make impacts lives, even when we do not intend to.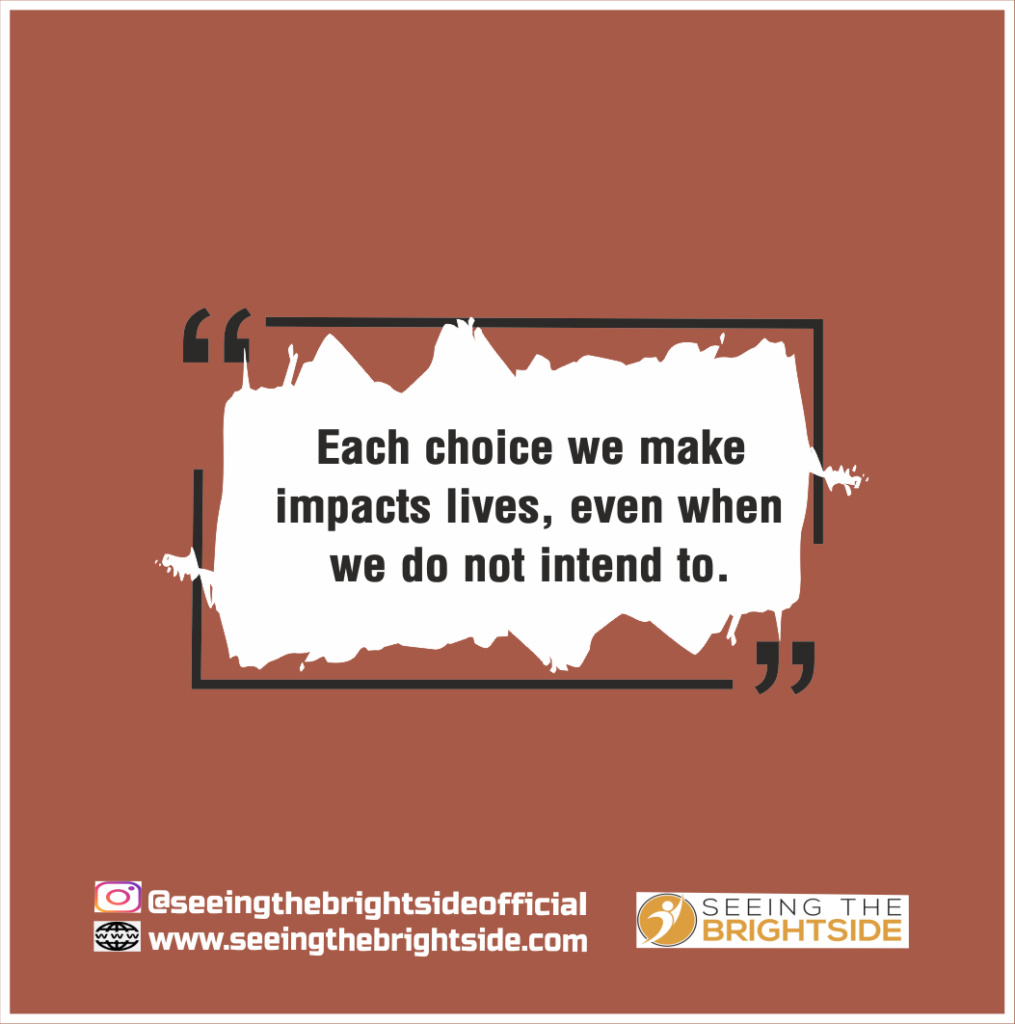 144. We make choices in our life which ultimately determine the results and the quality of our lives.
145. Even if what you do is avoidable, you made that choice.
146. Despite our fate as partners, we become friends out of choice.
147. It is a choice to be happy; however, it is a state of mind, not a destination.
148. We can choose to respond with fear or faith when things go wrong.
149. Transformation occurs when you make a better choice after learning a lesson.
150. We all have a choice: either live our lives as we want or play it safe and worry about the negatives.

151. Worrying about a situation is a choice not an urge.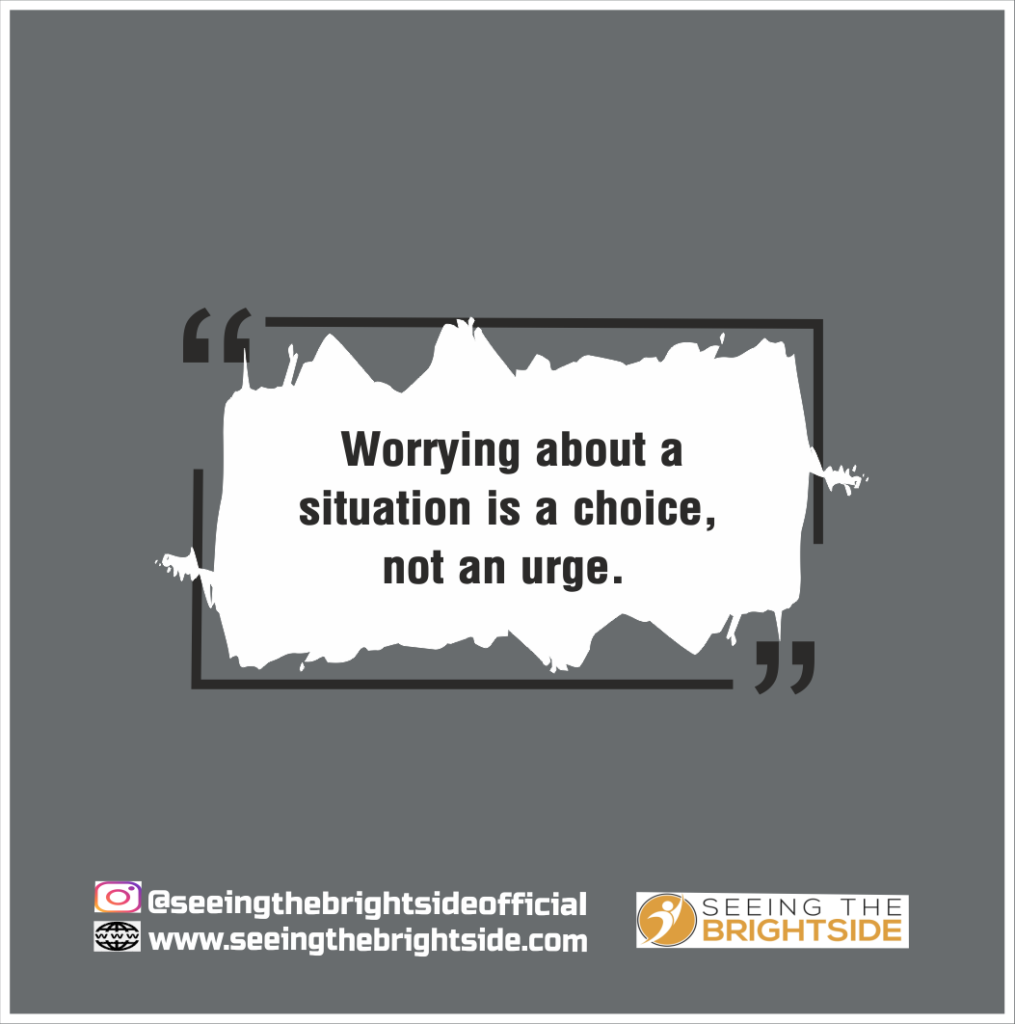 152. No matter how you live, you have the choice of simplicity or complexity.
153. Choosing a direction is at the heart of every action you take, your life reflects the choices you make.
154. The choice to do as we wish and as we want remain ours.
155. Our attitude is totally within our control. We decide what we think, how we feel, and how we react.
156. Positive or negative, no one forces a person to choose.
157. In the end, we all have choices, and sometimes it's just about our attitude.
158. Our responsibility is to act for ourselves, even if it means making hard decisions.
159. It is your hope that informs your choice, not your fear.
160. It is up to us to decide whether we will live our own lives fully and completely or live the life that society dictates.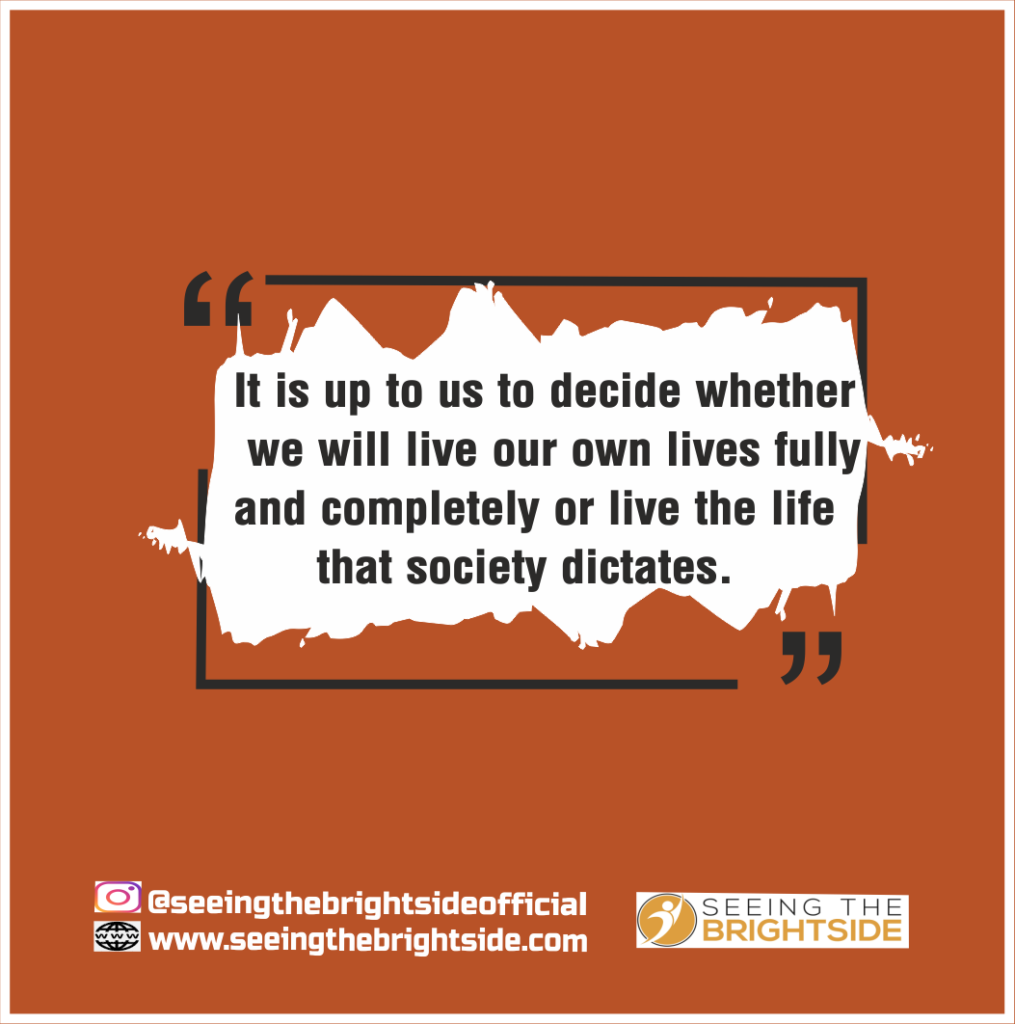 161. It is your choices that determine the outcome of your life.
162. To live a fulfilling and happy life, we must accept that where we are now is the result of our past choices.
163. Every situation involves choices that can affect your well-being.
164. Heroism isn't about the powers you possess but rather the path you take.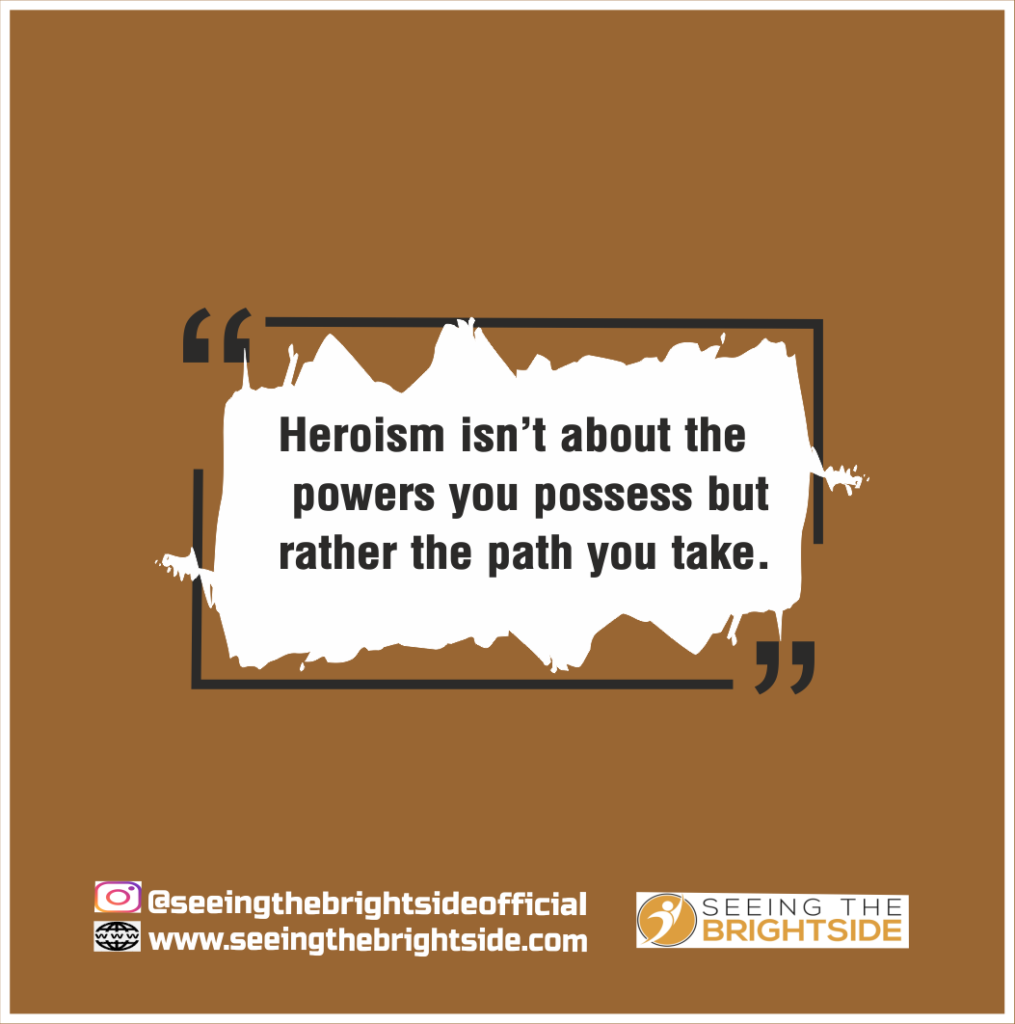 165. The past only exists in your mind and only for as long as you choose to hold on to it.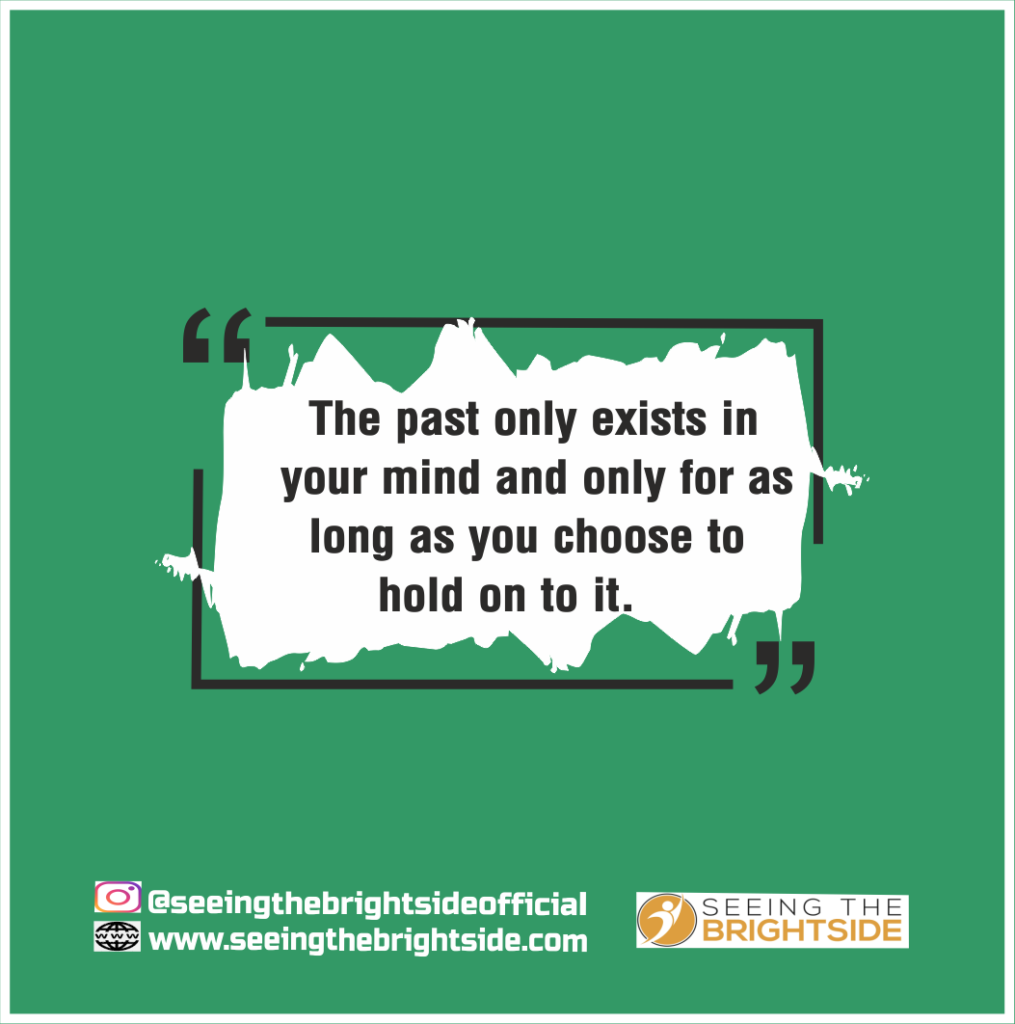 166. Right here and now is when all our power and choice is at our disposal.
167. While we can choose our paths, we cannot control the consequences of those choices
168. In the end, we are responsible for what we become, regardless of what our parents contribute to us.
169. To attain what you deserve or what you want, you must choose to act.
170. In life, there are many choices, and the decisions we make determine the outcome.

We at seeingthebrightside believe in self-development, improvement, and better performance. Check out some other highly recommended programs that will help you through the entire process.

Related Articles:
Solid Confidence Quotes That Will Get You to a Better Place
217 All-Round Life Motivational Quotes. It Can Only Get Better From Here
228 Proven Quotes That Will Push You In The Direction Of Your Dreams
180 Wise Money Quotes, let's keep you on track
252 Encouraging Quotes To Inspire You For Success, It Can Only Get Better From Here
192 Inner Peace Quotes you need for development and calmness
Goal Setting Quotes That Will Set You Up For Life and keep you on Track
New Beginning Quotes that will help you in every area
How to improve your CHARISMA | We all need this
Startup Success 101 (The baseline to be successful in any business)
365 Days Daily Affirmations and Positive Statements | It can only get better from here
How to keep your relationship active | Simple Relationship goals
How to Achieve A WORK-LIFE BALANCE: 11 Easy Ways
Check out these 9 Simple and Easy Ways to Managing Stress
90 Never give up quotes; It can only get better
How to Find Inner Peace, 15 Simple Things You MUST Start Doing Today
Failure is Great, 14 Reasons Why you need to fail before you succeed
Dealing with Insecurity, Check out these 12 simple tips for getting over Insecurities in Relationships and Life in General
182 Simple Motivational Workout Quotes that will surely keep you focused
Do you want to be TIKTOK FAMOUS in 90 Days? (Check out these 9 proven ways)
How to Accept And Embrace Change in difficult Situations (15 helpful tips)
Do you want to Retire Early? You Need To Know These Things Before You Make That Decision
Why You must fully adopt Online Homeschooling Programs, 15 Ultimate Reasons (COVID is not the only reason)
Apply Now -10 Reasons You To Start Applying For Scholarships
Top 15 Learning Strategies To Understand Faster And Memorize Better
175 Ultimate Motivating short quotes to inspire you for greatness
15 Weight Loss Tips you need to know, it can only get better from here
You need these106 Monday motivation quotes to get the best out of the week
Top Pros And Cons of Social Media Platforms, How to use it to your advantage
Top 167 Positive Energy and Positive Vibes Quotes, you need this.
7 Exciting Reasons Why You Should Never Give Up On Your Dreams
Top 132 Family Love Quotes that are Exciting and Inspirational
8 Things That Are Just Not Worth Your Time, Let's Take Care Of These Things Quickly
6 Simple Ways To Attracting Amazing People Into Your Life
135 Inspirational Leadership Quotes, You Need This If You Want To Become A Great Leader
88 Most Inspiring and Love Quotes for Christmas
Want to Live a Happy Life? Here are 13 Things to Focus On
85 Inspiring Love Relationship Quotes, Let's build a greater bond
Ultimate Positive Mindset: Here are 15 ways to achieve it
22 Exciting Healthy Eating Lifestyle tips to keep you on track
Positivity and Negativity: 11 Reasons to quickly Avoid Negative People
Effective Skill Development,15 Ultimate ways to achieve it
Effective Study Strategy Techniques, 15 keys you need to activate
Team Motivation Strategies,10 Ultimate Tips To Keep Your Team Motivated
15 Ultimate Good Habits for Successful and Happy Life
These 9 Highly Effective Study Habits are Needed for a Successful Life
16 Ways to Stop Procrastinating, this is the ONLY way out
Life Improvement: 15 Small and easy ways to improve your life in 90 days
How to study smarter and not harder:14 Ultimate study strategy tips
Tracking Progress: You need to adopt all 12 Simple Ways to Track Progress Towards Your Goals
Anxiety (All you need to know): Managing and controlling Anxiety
Long Term Goals: You need these 10 proven ways to succeed
Motivation: 7 easy and applicable ways to stay motivated
Better Sleep: Sleep like a baby with these12 proven tips
Depression: All you need to know and getting out successfully
The needed and simple Time Management Skills for College Students
Vegan vs Vegetarian: Which is better? Everything you need to know
The FEMINISM MOVEMENT: All you need to know
7 Facts About The Law Of Attraction And 7 Practical Ways To Make It Work For You